May 26 in the History of Locomotive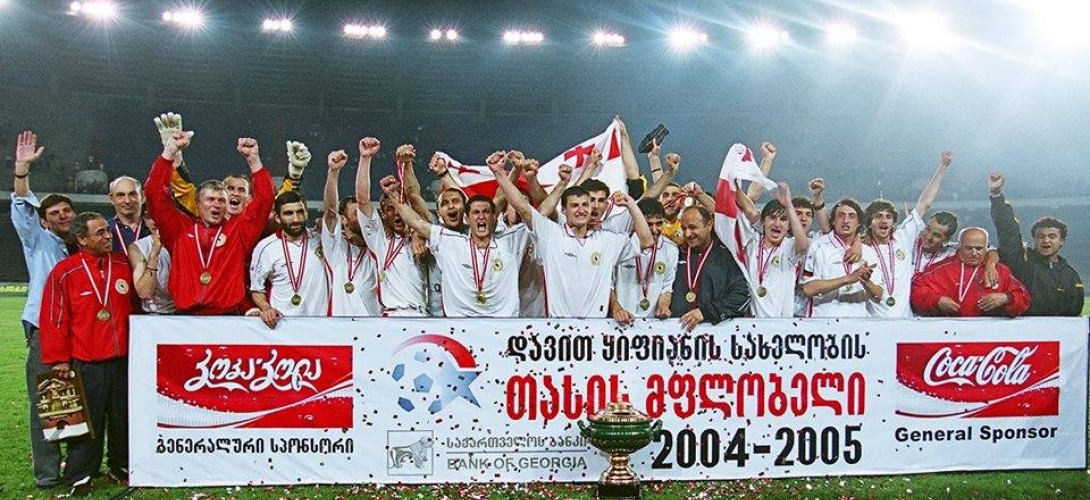 26/05/2017
May 26 in the History of Locomotive
On May 26, 2005 Locomotive Tbilisi won Davit Kipiani Cup of Georgia. This title is the last for our team so far.

In the match that had a place 12 years ago, Loco defeated Zestafoni. At Boris Paichadze Stadium, Nodar Akobia's footballers netted 2 unanswered goals against the rivals.

In the final match, Mikheil Bobokhidze opened the score on 55th minute. On 61st minute, Nukri Manchkhava scored the 2nd goal against Zestafoni and fixed the final result of the game.

It must be pointed out that for this time, a Technical Director of our team, Giorgi Kipiani, was playing in Locomotive squad.

As for Shalva Ghonghadze, who is a fitness trainer of Locomotive, played in Zestafoni squad without a substitution.

Locomotive: Zviad Sturua, Roin Oniani, Giorgi Oniani, Mikheil Makhviladze, Nukri Manchkhava, Davit Gigauri, Giorgi Seturidze, Levan Sanikidze, Lasha Qebadze (Giorgi Kipiani), Sirbiladze (Ramon De Anaia). Mikheil Bobokhidze (Giorgi kakhelishvili)
Head coach: Nodar Akobia

Referee: Levan Faniashvili

Photo: Zura Gengiuri
more news