A Friendly Match: Locomotive 1:1 Gagra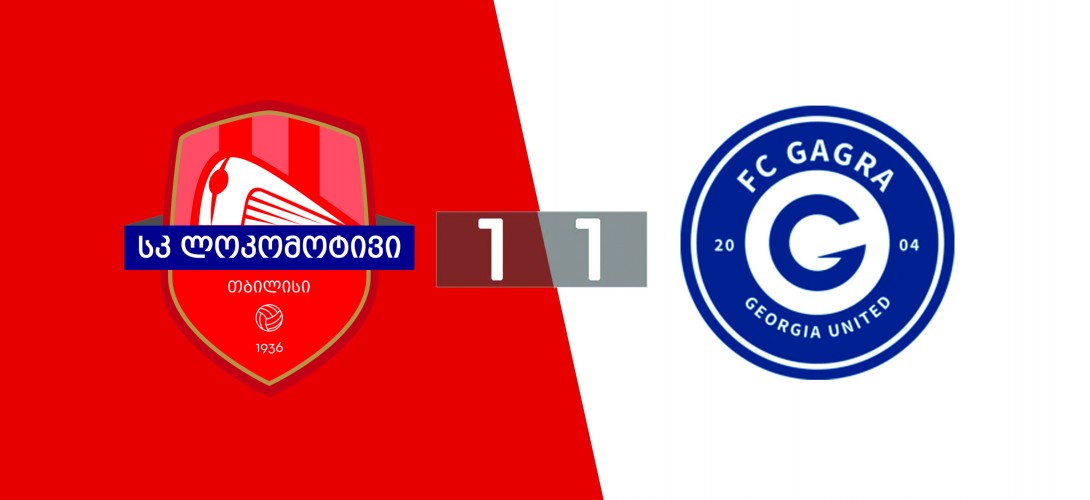 23/03/2019
A Friendly Match: Locomotive 1:1 Gagra
On March 23 Locomotive held a friendly match against Gagra in Saguramo. Some of the footballers of Locomotive are called for in different age teams. Consequently, the hosts lacked some of the footballers during the match. It worths mentioning that Giorgi Gorozia, who had just come back to Locomotive, started meeting from the main composition. The clash was characterized with dual strikes and the teams exchanged goals. Shalamberidze showed off from the side of Gagra. Davit Jiqia promoted the hosts. Test meeting ended draw 1:1.

Locomotive: Lomidze, Buighlishvili, Chanturia, Gureshidze, Kobakhidze, Gvalia, Komakhidze, Gorozia, Kikabidze, Ozbetelashvili, Sikharulidze
Substitutes: Jafaridze, Shonia, Kirkitadze, Jikia, Shekiladze, Ubilava.

more news