Draw with Current Champion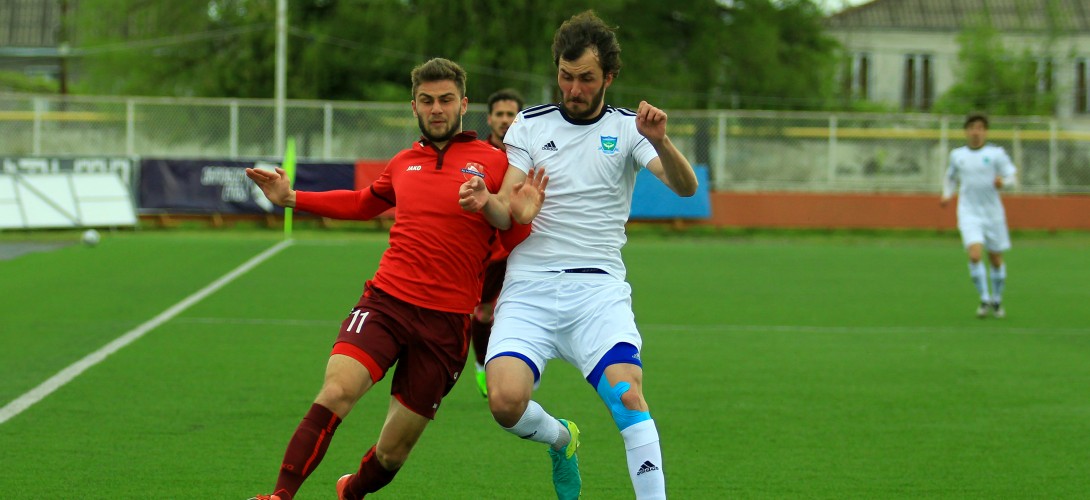 22/04/2017
Draw with Current Champion
In the 8th round of Erovnuli LIga of Georgia, Locomotive Tbilisi played draw with Samtredia.

On April 22, the clash which had a place at Erosi Manjgaladze stadium ended with the score 0:0.

In the first half, players of Locomotive and Samtredia had chances to score two times both. After Irakli Komakhidze's pass, Nodar Qavtaradze opened the score, however Locomotive's number 8 missed the target.

On the 21st and 30th minutes host minute created two goal-scoring moments, one after another. In the first case, our goalkeeper played perfectly.

Revaz Tevdoradze repelled a corner kick by Giorgi Beriashvili. In the 2nd episode, Beriashvili's shoot hit the goalpost.
Giorgi Rekhviashvili also had a chance to score, he played a good combination with Ardazishvili. A shoot by Locomotive's defender was repelled by Omar Migineishvili on a corner.

In the 2nd half Rekhviashvili also had a chance to score a penalty, but Samtredia's goalkeeper outclassed him in this episode, as well.

After 8 rounds, Locomotive takes the first place with 15 points. Giorgi Devdariani's team will have its next match against Chikhura Sachkhere.

Locomotive: Tevdoradze, Khidesheli, Rekhviashvili, Chanturia, Ubilava (captain), Komakhidze, Qavtaradze (Chiteishvili 89), Ardazishvili, Kiknadze (Arveladze 85), Gavashelishvili (Diasamidze51), Sikharulidze
Head Coach: Giorgi Devdariani

Yellow Card: Qavtaradze (29), Diasamidze(73), Arveladze (88)
Referee: Arsen Nonikashvili
more news