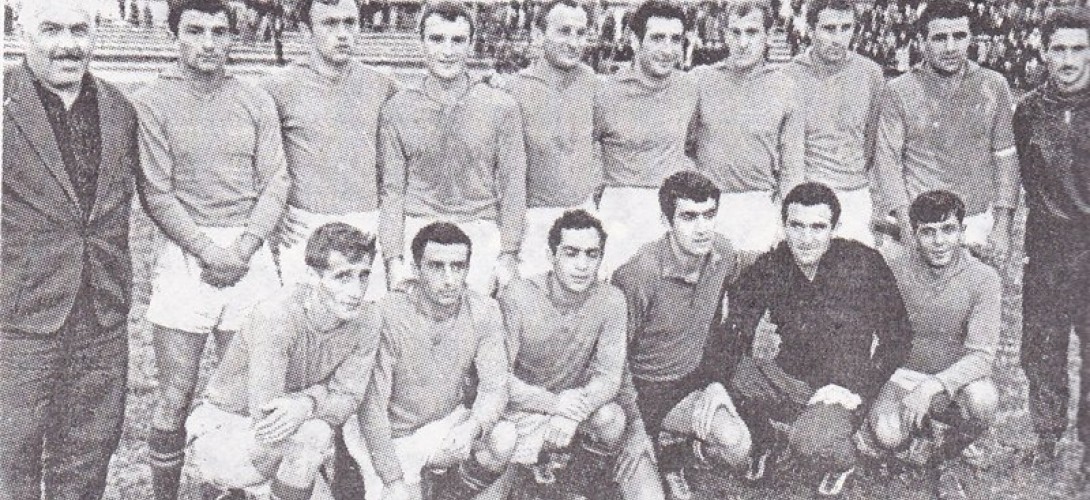 Football Club LocomotiveTbilisi was founded on August 14, 1936. On a voluntary bases of a rail transportation workers the club represented a sports organisation.

The club united the workers of the field, engineers-technical personnel, the servants of the railway manufacturing institutions, transport construction and metro, as well as the students and pupils of the higher and secondary schools, which were subordinated to Ministry of Railways system.

Locomotive was taking part in the highest (1938 and 1940), the first (1939, 1947-1948 and 1957-1970), the second (1936-1937, 1981-1982, 1984-1986 and 1988-1989) Leagues of the Championships held by the Union of Soviet Socialist Republic (U.S.S.R.) and also was involves in the first group of the Georgian S.S.R. Championship.

By the end of 1980 and at the beginning of 90s Locomotive changed its name for several times. In 1988-1989 our team was known as Omts Locomotive. In 1990-1989 the club was called Merani, and in 1993-1995 it was carrying the name of Merani-Bacho.

Since 1990 our team has been participating in the highest (1997), the first (1991-1995 and 1996-1997) and the second (1990-1991) Leagues of the Georgian National Championships.

From this period Locomotive had been in the ownership of the Georgian Railway and the club was also financed by this organisation. Locomotive was guided directly by the chairman of the Railway Department, Akaki Chkhaidze.

After gaining the independence, Locomotive achieved its first success in 1997, when the team became the champion of the first League of Georgia. In 2001 and 2002, the club gained the title of the vice-champion of the country for two times in succession.

After this period, Leqso Tofuria became the president of Locomotive, who made multi-million inverstment in the club.

In 2004, he purchased 75% of the club stocks from the Railway Department of Georgia. The owner of the 25% share became Irakli Machavariani, who bought the stocks from the property management agency.

In 2005 Locomotive won David Kipiani Cup of Georgia for the 3rd time.

The same year, on the initiative of Alex Topuria and Levan Kipiani, the director of the club for that time, construction of the Saguramo base took a start. Currently, 70% of Locomotive base belongs to our club, and 30% is owned by the Georgian Football Federation.

After creating the infrastructure, Locomotive founded the Kids Football Academy, which functions on the stadiums of Tbilisi and Saguramo. The academy is self-financing structure, incorporating 12 age groups and nearly 300 football players.