5 unanswered goals again – netted against Chikhura for this time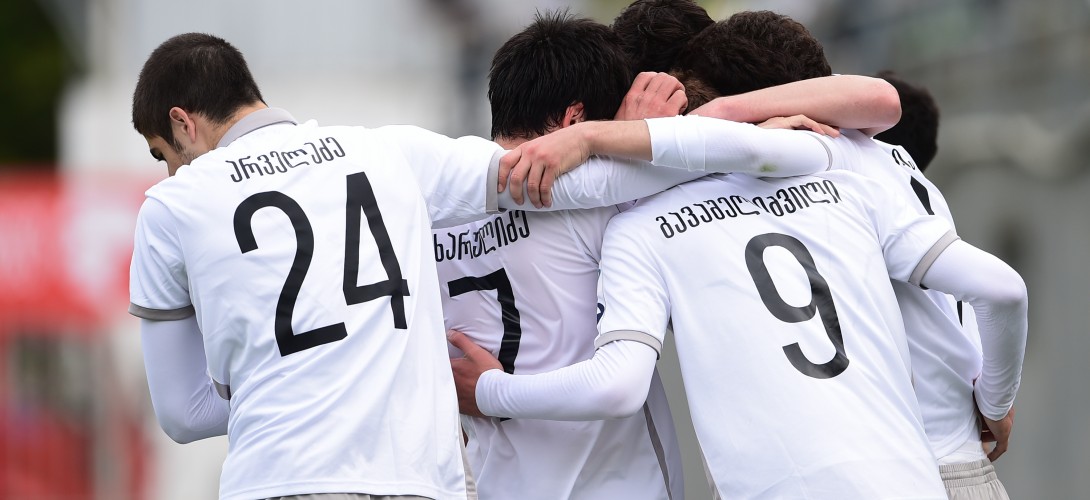 29/04/2017
5 unanswered goals again – netted against Chikhura for this time
Locomotive Tbilisi beat vice-champion of Georgia, Chikhura Sachkhere, in the 9th round of Erovnuli Liga. Giorgi Devdariani's footballers scored 5 unanswered goals against the guest team.

In the match, which had a place at Mikheil Meskhi spare stadium, Irakli Sikharulidze opened the score on the 14th minute. Locomotive's number 7 got a goal-scoring pass from Gega Diasamidze.

In the first haf, Locomotive even had a chance to improve the score, but Diasamidze and Sikharulidze could not use some real moments.

On the 71th minute of the match, Chikhura's gate was raided by Davit Ubilava, shooting from a long distance, Locomotive's captain scored the first goal in current Erovnuli Liga.

On 75th minute, Devdariani's team scored the 3rd goal. Arveladze, who entered the field through substitution, let Gavashelishvili to score- being on the field through substitution as well. Just in 3 minutes, Locomotive's number 9 played double. Gavashelishvili netted as he got a pass from Sikharulidze and thus has gained 8 goals in current Erovnuli LIga.

The final score of the match was fixed by Sikharulidze on 85th minute. A high-scorer of Erovnuli Liga received a pass from Gavashelishvili. Locomotive's number 7 performed the 5th double in the current season and is leading the top scorer's list with his 10 goals.

Locomotive 5:0 has won the 3rd time in the current season. With the same score, Devdariani's team has also beaten Kolkheti Poti and Shukura Kobuleti.

After the victory gained over Chikhura, Tbilisi club has gathered 18 points and takes the first position. Locomotive will have the following match on May 5, visiting Dinamo Batumi.

Locomotive: Tevdoradze, Ghonghadze, Rekhviashvili, Khidesheli, Komakhidze (Tomashvili 80), Chanturia, Ubilava, Samurkasovi, Diasamidze (Arveladze 72), Kiknadze (Gavashelishvili 65), Sikharulidze
Head coach: Giorgi Devdariani

Yellow card: Chanturia (23), Khidesheli (29)
Referee: B. Ninua
more news