A significant victory against Kolkheti 1913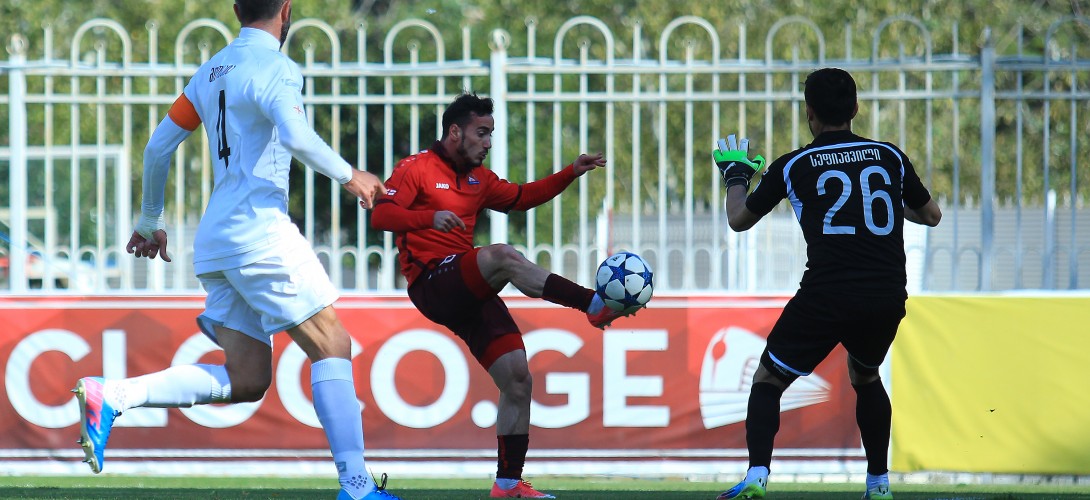 28/10/2017
A significant victory against Kolkheti 1913
In the 32nd round of Erovnuli Liga, Locomotive Tbilisi defeated Kolkheti 1913 with a minimal score.

On October 29, in the clash at Mikheil Meskhi spare stadium, Nodar Kavtaradze was the one who decided the fate of the match.

Loco's number 8 was given this opportunity by Irakli Sikharulidze, who thus has gathered 25 goals and 7 goal-scoring passes.

Before starting the match, a captain of the team, Davit Ubilava, gave a symbolic gift, a T-shirt, to the president of our club, Lekso Tofurua, in order to congratulate him on his 50th birthday.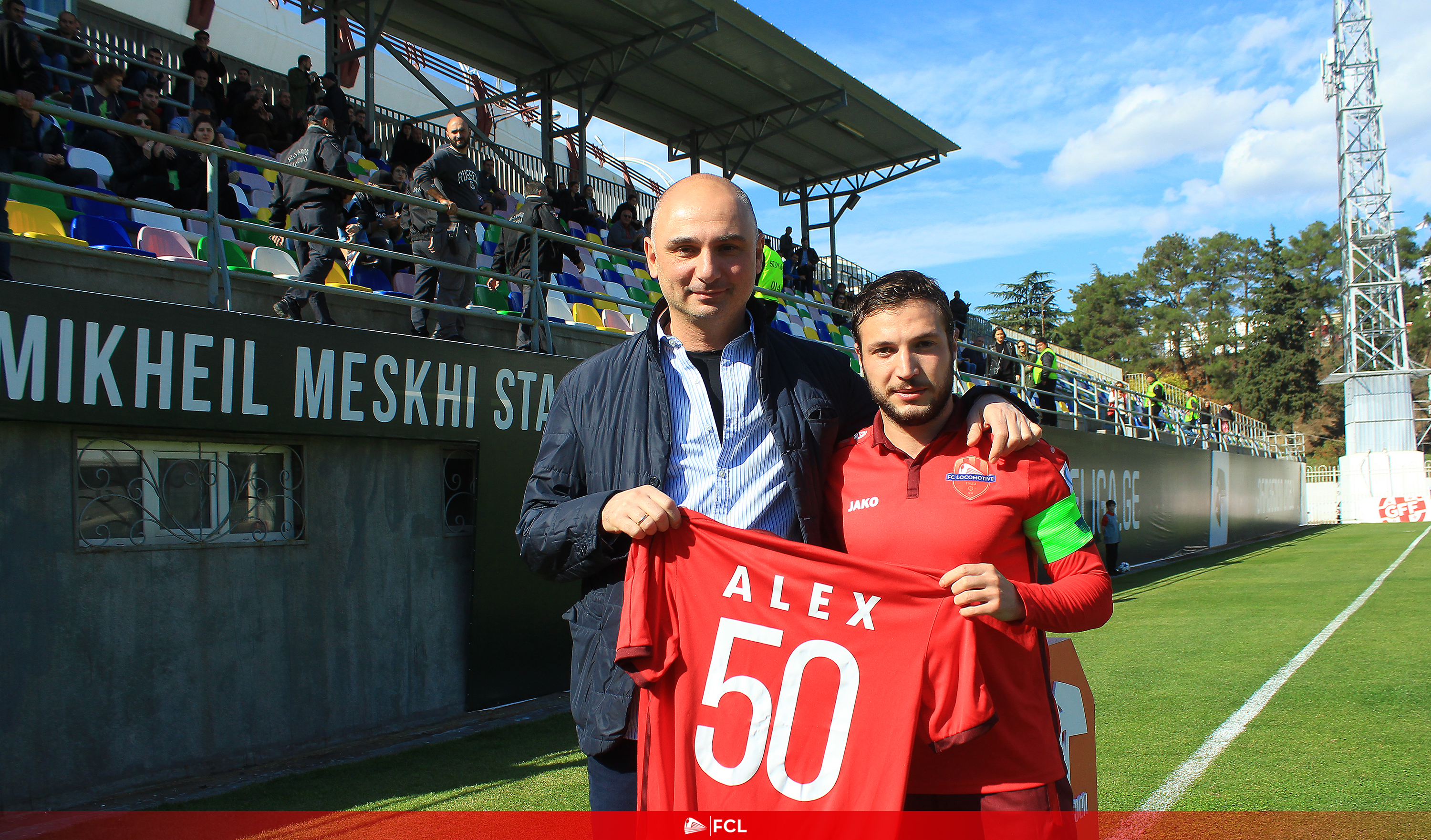 After the match against Torpedo, Giorgi Devdariani has made several substitutions within the team. Giorgi Rekhviashvili came back to the team. He has played without a substitution after a micro trauma. For Nikoloz Gabrichidze, it was the first time he has played in the main membership.

The match finished with a superiority of Locomotive. Devdariani's team could have won even with bigger score. In the first half, Lasha Gvalia and Irakli Sikharulidze missed some good chances to score.

The 2nd half took a start with a change. Aleqsandre Andronikashvili and Nika Gabrichidze were substituted with Gega Diasamidze and Nika Chanturia.

Giorgi Gorozia also had a good opportunity to score, as well as Irakli Sikharulidze did.

Eventually, Locomotive netted its winning goal on 63rd minute. A combination of Giorgi Gabadze, Irakli Sikharulidze and Nodar Qavtaradze was crowned with a goal by the last above mentioned.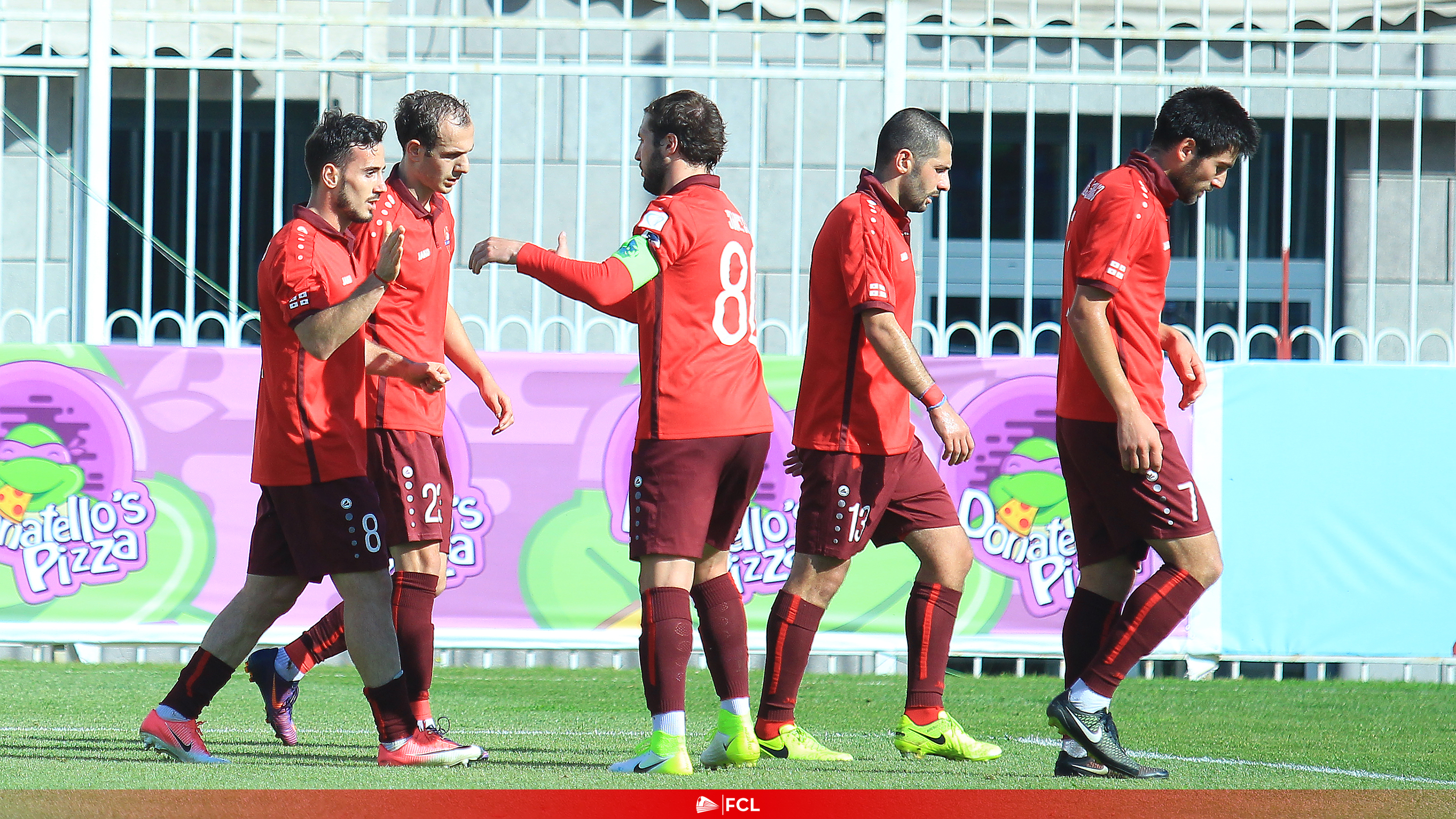 On 86th minute, Davit Ubilava, a captain of the team, was sent off by the referee.

With 52 points, Loco takes the 5th position and is just 1 point behind Saburtalo. The following match is planned against Shukura Kobuleti on November 4, at Mikheil Meskhi spare stadium, at 15:00.

Locomotive: Tevdoradze, Gabadze (Qurdadze 69), Kobakhidze, Rekhviashvili, Ubilava ©, Gvalia, Andronikashvili, Gabrichidze, Qavtaradze, Gorozia, Sikharulidze
Head Coach: Giorgi Devdariani


Yellow Card: L. Kurdadze (81), Diasamidze (90+1)
Red Card: Davit Ubilava
Referee: Giorgi Lruashvili (Tbilisi)
more news