Leaving Batumi with no point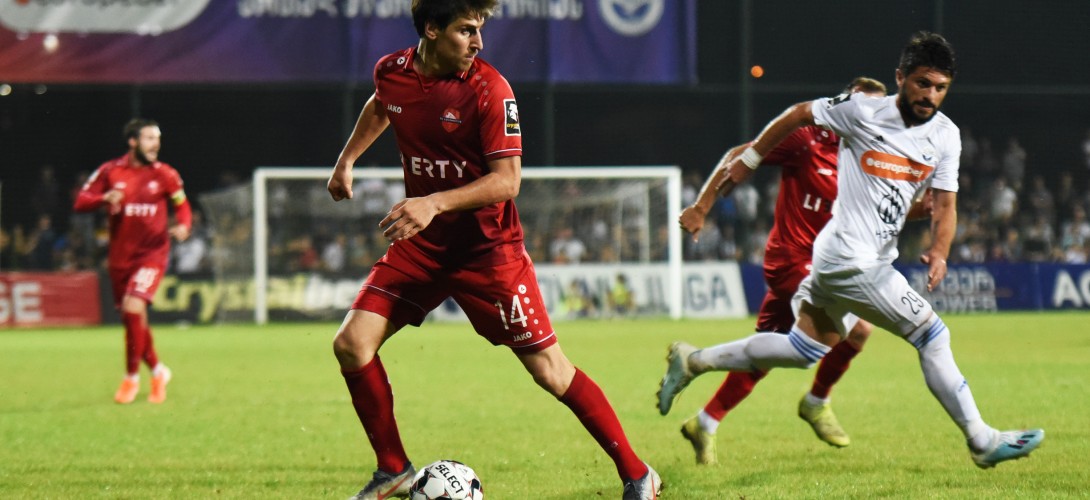 15/09/2019
Leaving Batumi with no point
The 27th round of Erovnuli Liga turned out to be unsuccessful for our team again. "Locomotive" visited "Dinamo" Batumi at Angisa base and lost the match 1:2.
The hosts possessed the priority in the match from the very beginning, and this priority was transformed into a goal by Lado Mamuchashvili. The first half came to the end with this score. The overall picture of the game did not really change in the first half. The Tbilisians carried out some massive raids at Alavidze's door, however, nothing worked in favor of us. It should also be pointed out that in the official match Beka Dartsmelia had his debut in the main composition of the team. The young midfielder played for 90 minutes and showed a promising game.
"Locomotive" were netted for the second time at the 60th minute. This time, out of the players of Batumi, Jovino Flamarion, showed off. Levan Korghalidze's team scored a goal at the 71st minute. Dartsmelia passed the ball from the corner. Irakli Sikharulidze took an advantage of the mess in the penalty area, however, he was 'assisted' by Lado Mamuchashvili and thus the goal was officially assigned to the midfielder of the Batumians.
That was it. Tbilisians could not do anything more than that, so they lost the match with just one ball advantage. "Locomotove" still has 37 points and occupies the 5th place on the league table. The Tbilisian club is to hold the following meeting on September 20th, in Rustavi, against the local "Rustavi".
Dinamo BT 2:1 Locomotive
Locomotive: Buliskeria, Gureshidze, Chanturia, Komakhidze, Ubilava ©. Shonia, Dartsmelia, D. Kirkitadze (Shekiladze 71), Makharoblidze, Jiqia (Injgia 55), Sikharulidze (Gorozia 86)
Scoring: Mamuchashvili (71 og)
more news