A loss to regret – Locomotive fails to gain a Cup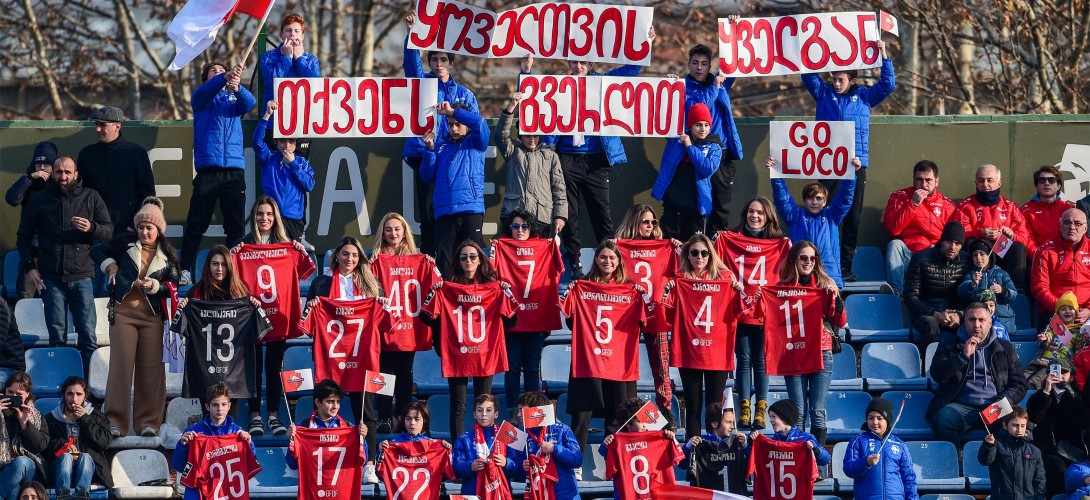 09/12/2019
A loss to regret – Locomotive fails to gain a Cup
On December 8th Locomotive competed with "Saburtalo" in the Georgian David Kipiani Cup final at Tengiz Burjanadze stadium. Unfortunately, they lost the match 1:3.


The spectators, having gathered at the stadium, witnessed quite an interesting, beautiful and persistent game. The nominal hosts of the match succeeded to open the score already at the 12th minute. With an effective penalty kick, Giorgi Kokhreidze promoted his team. Just in 7 minutes, Giorgi Gabedava scored the second ball in the door of "Locomotive". In the first half, Levan Korghalidze's players could have netted, however, Beka Dartsmelia missed the target from quite a favorable position.
"Locomotive" engaged in the second half quite actively. Our team tended to attack massively and forcefully. This had its consequences at the 52nd minute, when due to the foul played with Temur Shonia, the head referee signaled a penalty kick in the door of "Saburtalo". Irakli Sikharulidze came to the point and netted against Kupatadze without any extra effort. Within the time remained, Locomotive were given a great chance to restore the balance, however, Revaz Injgia, facing the keeper, missed the target.


Eventually, "Locomotive" did not manage to score; As for "Saburtalo", they scored one more ball at the end of the match, thus fixing the final result.
Unfortunately, "Locomotive" did not succeed to gain the 4th cup in their history.
Saburtalo 3:1 Locomotive
Locomotive: Buliskeria, Gureshidze, Chanturia, Ubilava ©, Komakhidze, Shonia, Dartsmelia (Jikia 82), Samurkasovi, D. Kirkitadze (Gvalia 77), T. Kirkitadze (Injgia 30), Sikharulidze
Scoring: Sikharulidze (52 pen.)
Head Coach: Levan Korghalidze
more news