Giorgi Chiabrishvili : Today, our battlefield is football and the pitch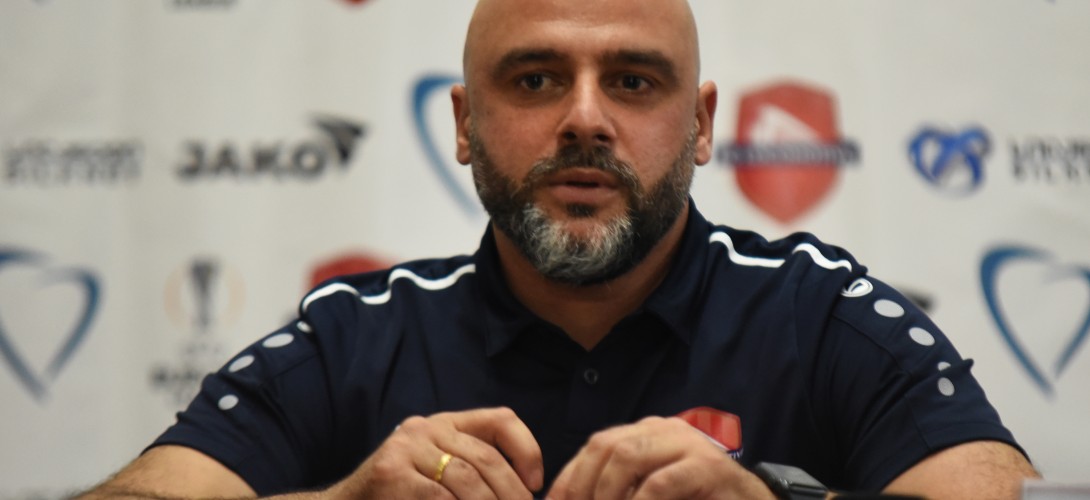 16/09/2020
Giorgi Chiabrishvili : Today, our battlefield is football and the pitch
Before the match of the second qualifying round of the UEFA Europa League with Dynamo Moscow, the head coach of Locomotive - Giorgi Chiabrishvili, appeared at the official press conference together with the team captain - Davit Ubilava and answered media questions.
Giorgi Chiabrishvili: "The preparatory process went well. We have no injured players and we are in a good mood. It was important to win in the previous round, against Craiova, and then in the National League, which significantly improved our mood.
All players included in the match application are ready to play for 90 minutes. The only one is Dato Kirkitadze, who recently recovered from an injury and has just started training.
We studied Moscow Dynamo's style thoroughly. Craiova was a strong team; however, they play with only one tactic and composition. Dynamo, on the other hand, is constantly changing tactic and layout. They have players from national teams of different countries.
I can't say that Dynamo is exceptionally rough team. We watched their game at the Zenit where they played defensive football and waited for the chance which they got and used. However, we also saw their last game with Rubin, which was quite tough and rough; where they played very roughly against Kvaratskhelia.
Our match will be refereed by a very high level French referee. I always say to my players to avoid all confrontations and provocations as much as possible. We have our business on the pitch; we want to achieve a positive result and we are not going to focus on anything else.
I don't agree with the opinion that this is a Russia-Georgia match. Locomotive Tbilisi and Dynamo Moscow are playing. I will not comment on Stepashin's statement; I will not waste my time on this.
In this life, we all have our cross and our war. Soldiers fight with guns in their hands; you, the journalists, have your own battle. Everyone must fight for the success of the country with their work.
If necessary, my players will take up arms to defend the country, but I have high hopes that this will no longer be necessary.
Today, our battlefield is football and the pitch. We will go and do our best to go to the next stage and bring joy to our country."
more news