Giorgi Kiknadze: "The only target is to advance to the next stage"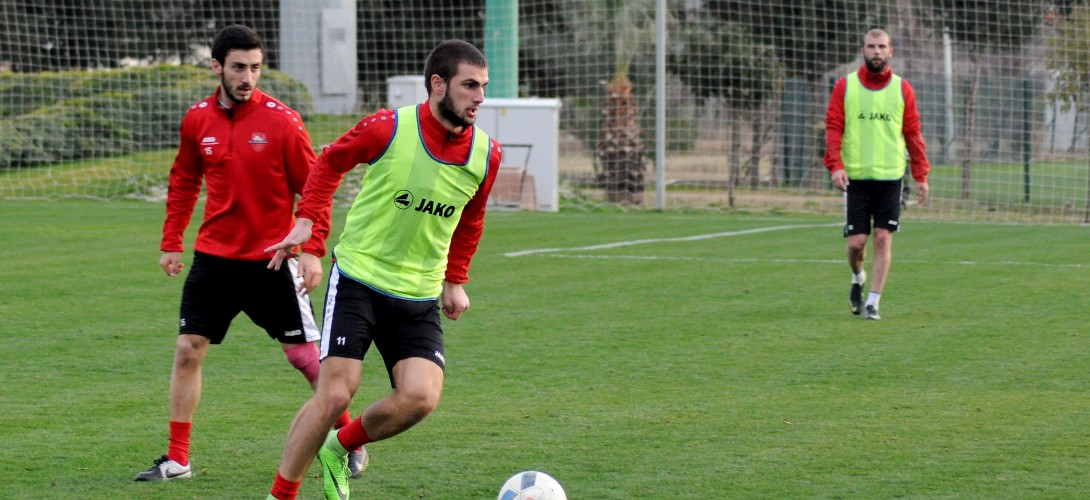 14/03/2017
Giorgi Kiknadze: "The only target is to advance to the next stage"
On march 15 Locomotive Tbilisi will play against FC Norchi Dinamo in the 1/16 final stage of Georgia Davit Kipiani Cup. The game will start at 11:30 at Poladi Stadium in Rustavi.

The midfielder of our team Giorgi Kiknadze talked about the clash with Norchi Dinamo.

"As a result of two consecutive victories in Erovnuli Liga, there is a fantastic atmosphere in the team.
We practiced a lot for the Cup Competition and our only goal is to move on to the next stage. This year the Cup Championship has a different format.
Only one match decides the fortune of the team moving on to the next stage or not, so we need to be very careful while fighting against Norchi Dinamo.

Giorgi also talked about the challenge to U21 team. On 22 and 25 March, for two friendy matches with the team of Ireland, which were scheduled to be held, in the youth team, the head coach Gia Geguchadze invited the goalkeeper of Locomotive Beqa Qurdadze and the midfielders, Irakli Komakhidze and Giorgi Kiknadze.

"I did not expect to be challenged to the U21 team because in the first two rounds of the championship I had not played in the main team. Giorgi Geguchadze's decision made me very happy and I will try my best to prove my abilities in the combined team as well".- claimed 19 years old mifielder.
more news