Historic day for Loco - three years ago, on September 17, we beat Dynamo Moscow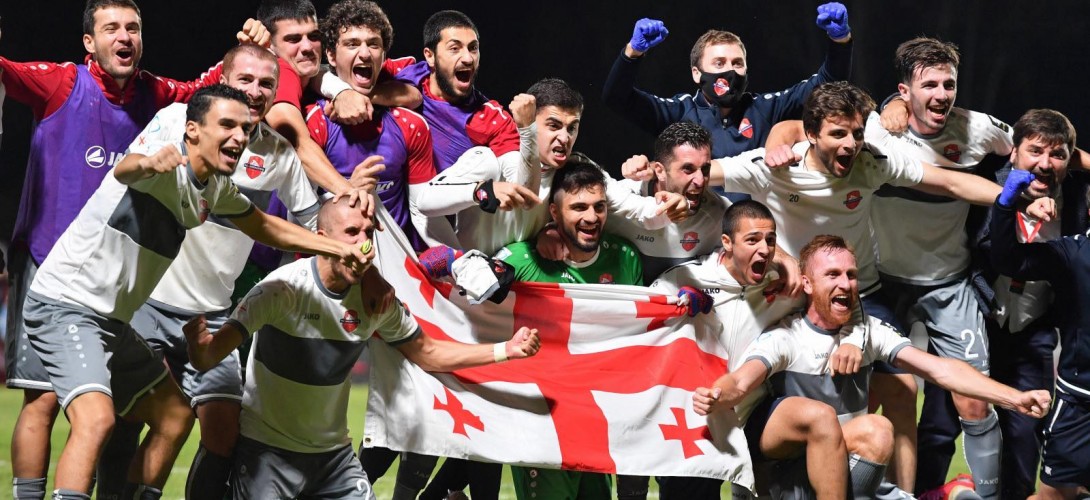 17/09/2023
Historic day for Loco - three years ago, on September 17, we beat Dynamo Moscow
On September 17, 2020, in the meeting of the second qualifying stage of the UEFA Europa League, FC Locomotive Tbilisi defeated Dynamo Moscow 2:1 at Mikheil Meskhi 2 and eliminated the Russian club from the competition.
In the first half, the visitors had the upper hand. The Tbilisi team also managed to create moments, but the teams went goalless at the break.
In the second half, Dynamo went forward with all their strength, which Giorgi Chabrishvili's team took good advantage of. In the 54th minute, Loco achieved the result, Tornike Kirkitadze sent it to the goal from the right wing, the goalkeeper managed to push the ball away and Irakli Sikharulidze shot it right, 1:0 in favor of our team.
In the 76th minute, Mamia Gavashelishvili crowned an excellent counterattack with the second goal. Dynamo won a penalty in the 90th+2nd minute, with which Nikolai Komlichenko reduced the score to 2:1.
Giorgi Mamardashvili was one of the heroes of the match. The young goalkeeper saved some difficult balls. Finally, our players wrote a great history and reached the third qualifying stage of the European League.
more news