Liberty Bank and Locomotive make their Cooperation Official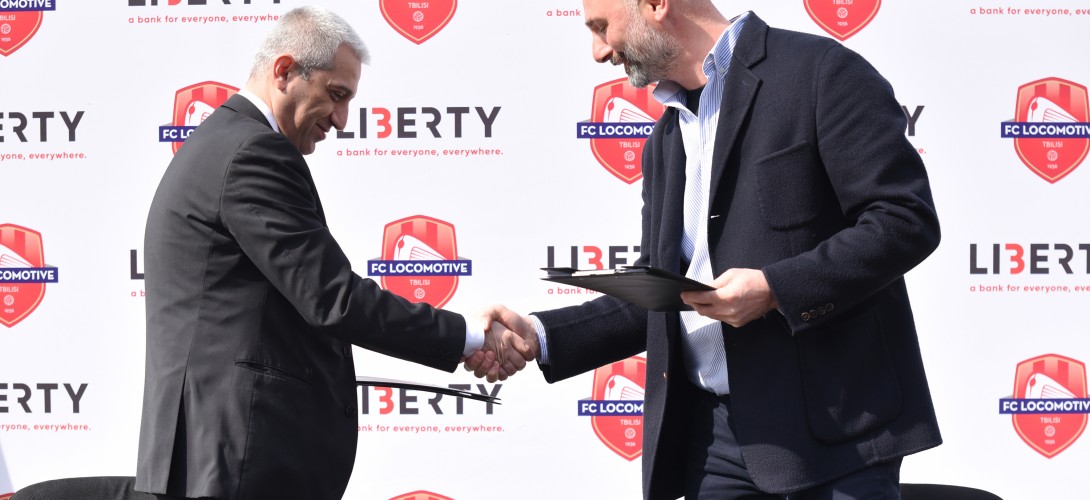 12/03/2019
Liberty Bank and Locomotive make their Cooperation Official
On March 12th, a memorandum of partnership was signed by Liberty Bank and FC Locomotive Tbilisi.

The above mentioned memorandum includes financial support to the team, as well as, creation of appropriate training conditions for perspective footballers.

"The primary value for Locomotive is to function successfully not only on field, but outside of it, as well."

I think that this day is a confirmation of the fact that we are moving towards the right direction. Involvement of a private sector in football is of foremost importance and I hope that this precendent will be a good example for other companies.
I am glad that we have befriended with the organization like Liberty Bank, which is strong and promotive of healthy lifestyle.

By cooperating with Liberty Bank, we are going to get much more supporters, besides receiving financial support. We all agree that football belongs to the supporters and getting them back to the stadium is our number one priority.- claimed the president of FC Locomotive Tbilisi, Leqso Tofuria.

Throughout the existence of Liberty, this is the first project within such scales, through which the bank will encourage the development of football and will take part in promoting healthy lifestyle. We are eager to see every game of Locomotive in the centre of public attention. We are going to engage ourselves in this process as much as we can.

This is just a beginning, in the future we are going to offer many interesting projects to the club and to the supporters of football in general"- claimed the fore-runner of general director of Liberty, Levan Tkhelidze.
more news