Locomotive loses in Tbilisi Derby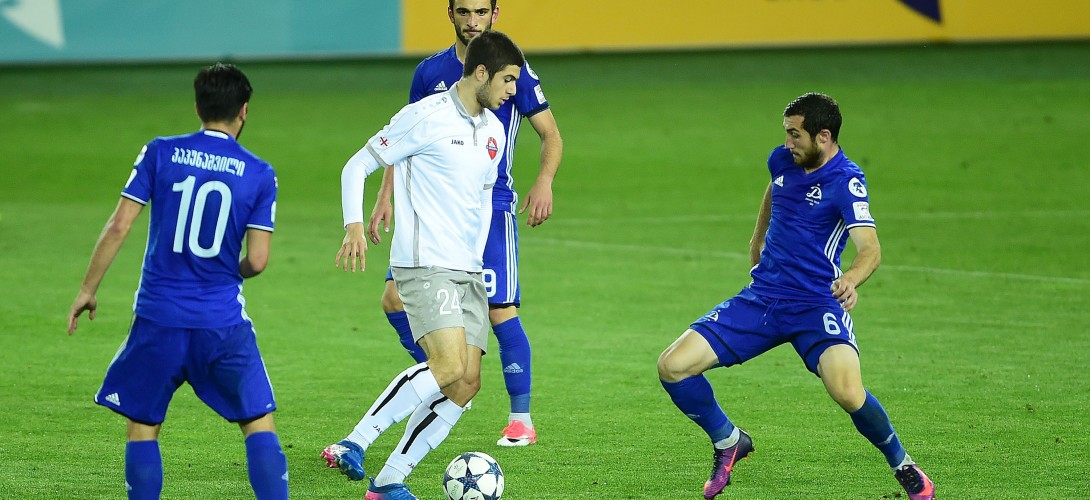 10/05/2017
Locomotive loses in Tbilisi Derby
In the 11th rounf of Erovnuli LIga of Georgia, Locomotive Tbilisi lost the match against Dinamo Tbilisi. The clash which had a place at Dinamo Arena, was won by the host team 3:0.

On the 28th minute, Dinamo's position was advanced by Giorgi Papunashvili. On the 36th minute, Dinamo's captain, Otar Kiteishvili, raided Revaz Tevdoradze's gate with a long shoot.

In debut of the 2nd round, Devdariani used two substitutions. On 49th minute, Giorgi Kiknadze was substituted by Gega Diasamidze. On 54th minute Vato Arveladze was substituted by Rati Ardazishvili.

Dinamo fixed the final result of the game on 64th minute. Bachana Arabuli kicked from penalty area towards the gate, Revaz Tevdoradze repelled the ball but it touched Gulverd Tomashvili and Locomotive's number 33 scored autogoal. On 78th minute, Tomashvili was substituted by Nika Chanturia.

After 11 rounds, Giorgi Devdariani's team takes the 2nd place with 21 points. There is 6 ball difference between Dinamo and Locomotive.

Locomotive will have its next match on May 14, fighting against Saburtalo. One more Tbilisi derby will take place at Mikheil Meskhi spare stadium, at 13:30.

Locomotive: Tevdoradze, Khidesheli, Rekhviashvili, Tomashvili (Chanturia 78), Ubilava, Komakhidze, Ardazishvili (Arveladze 54), Qavtaradze, Kiknadze (Diasamidze 49), Sikharulidze, Gavashelishvili.
Head coach: Giorgi Devdariani

Referee: G. Kikacheishvili
more news