Locomotive Pay Tribute to the Heroes of August War 2008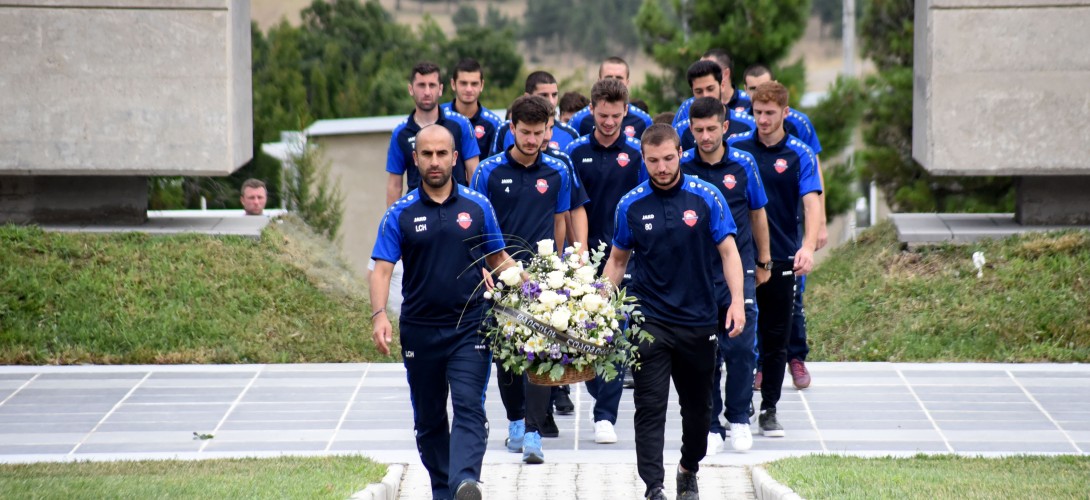 08/08/2018
Locomotive Pay Tribute to the Heroes of August War 2008
The whole membership of Locomotive have visited Mukhatgverdi Brothers' Cemetery to pay tribute to the heroes who died during the August War of 2018.

The footballers and the coaches of the team laid a wreath on the memorial of the fallen heores of August War.

10 years ago Russian aggression killed 228 peaceful citizens, 170 military servicemen and 14 policemen.

43 military servicemen who died during combat actions are buried at Mukhatgverdi Brothers' Cemetery.
more news