Locomotive starts Erovnuli Liga with victory coming into their own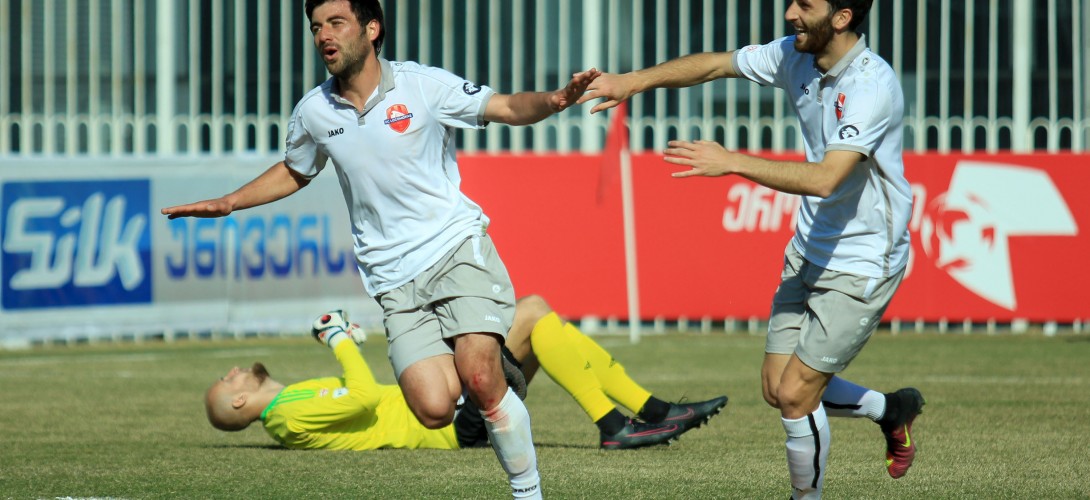 04/03/2017
Locomotive starts Erovnuli Liga with victory coming into their own
In the first tour of National League of Georgia Locomotive Tbilisi beat Batumi Dinamo. At Mikheil Meskhi alternative stadium Giorgi Devdariani's footballers won 2:1.

The visitors could score on the very first minute of the game. After Giorgi Qavtaradze kicked a ball it went through the penalty area hitting the hand of Davit Ubilava so the referee signalled the penalty kick for the handball.
11 meters kick by Tornike Tarkhnishvili was blocked by Revaz Tevdoradze by catching the ball with hands. Teimuraz Shonia scored the first goal in the match on 10th minute.
On 31st minute Irakli Sikharulidze being in Locomotive squad scored in the first official match and equalized the score. On 42nd minute Sikharulidze duplicated by getting 3 points for the team.

Locomotive: Tevdoradze, Ghonghadze, Gabadze, Rekhviashvili, Ubilava, Chanturia, Samursakovi (Gavashelishvili 54), Diasamidze, Komakhidze (Chiteishvili84), Qavtaradze (Kiknadze 77), Sikharulidze.
Head Coach: Giorgi Devdariani

Warning: Ubilava (1) , Rekhviashvili (10), Chanturia (69).
Head Referee: J. Khorava
more news