Locomotive VS Chikhura – History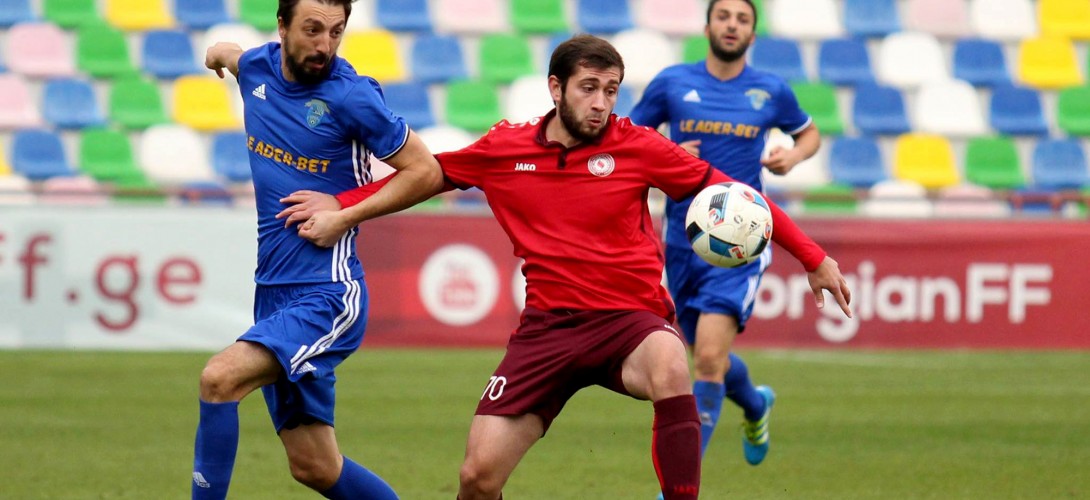 28/04/2017
Locomotive VS Chikhura – History
In the 9th round of Erovnuli Liga of Georgia, Locomotive Tbilisi will compete with vice-champion, Chikhura Sachkhere. The match will take place at Mikheil Meskhi spare stadium on April 29, at 16:00.

Locomotive has played against Chikhura 6 times in Umaghlesi Liga. 3 of the matches ended with draw. Sachkere has won 3 times.

The first time our team has played against Chikhura was on September 17, 2006. For that time a head coach of Locomotive was Amiran Minashvili. The match which was held in Sachkhere ended with the score 1:1. Vladimer Gochashvili scored from our squad.

On April 7, 2007, the clash between Locomotive and Chikhura ended with the score 0:0. Head coach of our team was Giorgi Kiknadze.

On August 13, 2015, Locomotive lost against Chikhura, coaching by Vasil Maisuradze. The host team in Sachkhere won with a minimal score.

On February 18, 2016, Locomotive – Chikhura opposition ended 2:2. In the match, which was held in Tbilisi, at Mikheil Meskhi stadium, Mamia Gavashelishvili and Giorgi Kiknadze junior have scored from our squad. Gerard Zaragoza was a trainer of Tbilisi club.

On August 20, 2016, Locomotive lost a game in Sachkhere with the score 3:2. Davit Chagelishvili and Giorgi Khidesheli netted against Chikhura.

For the last time Locomotive fought against Chikhura in transitive championship on October 23, 2016, in Tbilisi. At Mikheil Meskhi stadium, Locomotive was defeated 4:1 with Gerard Zaragoza's guidance. The only goal netted against Chikhura was scored by Mate Vatsadze.
more news