Loco becomes a real threat - one more victory brings 3 points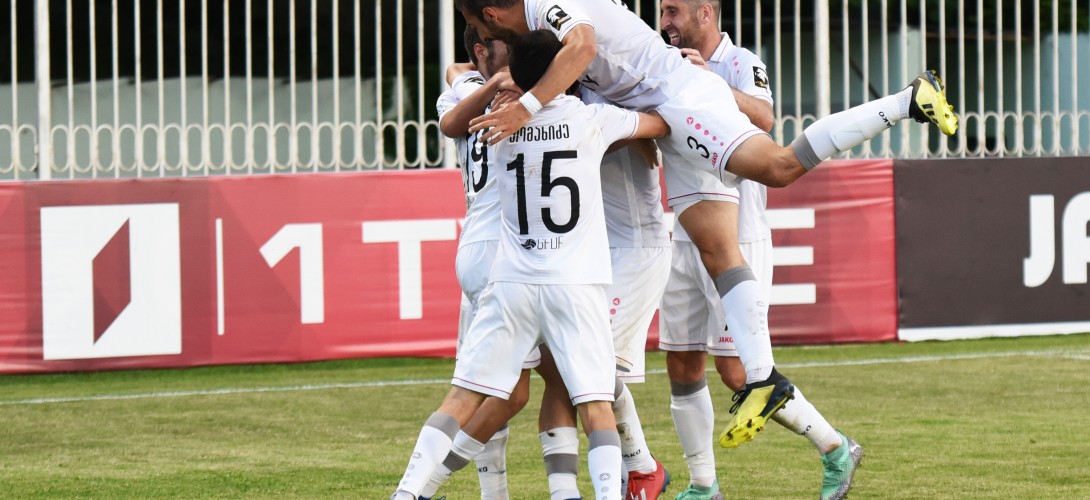 29/05/2019
Loco becomes a real threat - one more victory brings 3 points
The match to be held between "Locomotive" and "Chikhura" Sachkhere in the 16th round of Erovnuli Liga turned out to be quite significant for the host team in terms of the tournament.

Before the 16th round, the difference between the teams constituted 4 points on the league table. Players from Tbilisi (with 18 points) along with "Dila" Gori shared the 7th and the 8th positions. After the loss experienced against "Dinamo" Batumi in the 15th round, the team of Sachkhere came down to the 5th position with 22 points.
A day before the match, other clashes of the tour were held. The direct opponents of the footballers of Tbilisi, "Dila" Gori played draw with "Torpedo" and increased the difference with 1 point against Loco.
As for our match, the fight between the squads was really tense. Neither of theteams managed to score in the first half. An unfortunate case occurredalready in the debut. Tornike Kirkitadze got an injury at the 6th minute and had to be substituted. Instead of him, Levan Korghalidze called for Zuriko Davitashvili on the field.
In the second half, the rivalry between the teams had no boundaries. In the composition of Loco, Lasha Gvalia and Shota Shekiladze came to be the substitutes. The latter was the one who gave grounds for Loco's victory. The young striker succeeded in invading Hamzich's door at the 85th minute, getting a pass from Davit Samurkasovi. This has been a debut goal for Shekiladze within Erovnuli Liga and while being in the main composition of "Locomotive".
After being netted, the players of Sachkhere aimed at the rival's door with the whole membership. Even Dino Hamzich was pacing up and down at the penalty area of Buliskeria. Within the compensated time of the match, the footballers of Loco took an advantage of unguarded door and eventually, Irakli Sikharulidze turned out to be alone at the door having received a pass from Lasha Gvalia. The forward of Loco had no trouble raiding the empty door, thus fixing the final result of the match.
Loco has won the fourth game in a row. After this match, the footballers from Tbilisi moved upwards on the 6th place on the league table, establishing just 4 point difference with the 4th place holders, "Dinamo" Tbilisi.
"Locomotive" is going to visit "Sioni" Bolnisi in the following match.
more news