Locomotive moves forward to the Cup ¼ final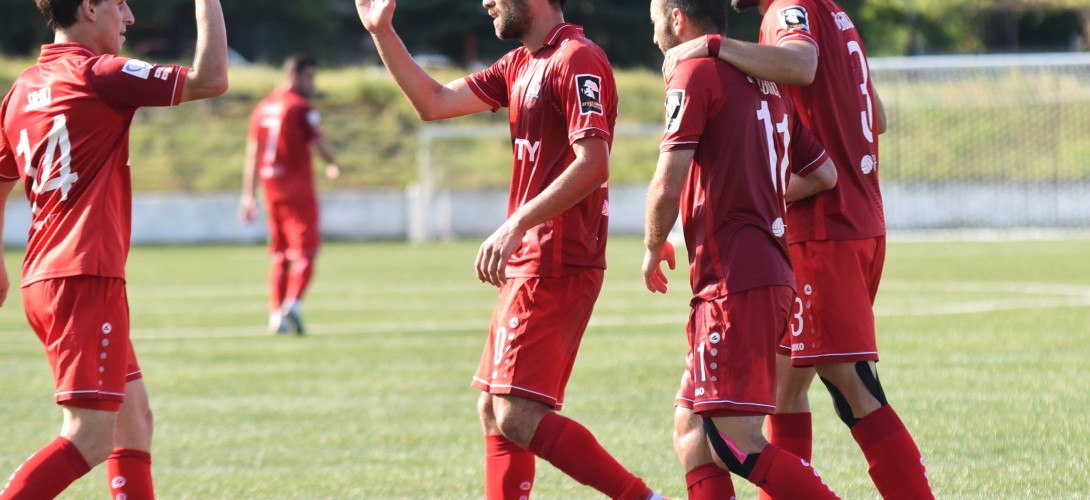 19/06/2019
Locomotive moves forward to the Cup ¼ final
In the 1/8 final meeting of the Georgian Cup competition, which was held at Givi Chokheli stadium in Telavi, "Locomotive" competed with the locals, with "Telavi", and gained victory over them thanks to the only goal scored by Irakli Sikharulidze. Levan Korghalidze's team got a deserved ticket to the following stage and now they are to wait for the result of casting to find out which team will they be playing against in the next match.


As for the match itself, the game started in a low pace. Partially, it was due to the heat and the high temperature on that day. "Locomotive" controlled the ball, however, 20 minutes passed so fast that there hadn't been any dangerous moments created nearby any of the doors.


At the end of the half, players from Tbilisi enhanced their pressure and Davit Samurkasovi's technical shot was repelled by the keeper of Telavi with a corner. The only goal of the match was scored at the 41st minute. After the strike having started from the centre, Gvalia got the ball from Shonia. In his turn, it was a reasonable of him to direct the ball towards Sikharulidze who had broken into the penalty area. The best scorer of Loco carried out a lower shot from an acute angle towards the door of "Telavi", being against the defender. It looked like the keeper was about to capture the ball, but it rolled into the distant lower angle.


After the goal, players of Tbilisi succeeded to control the ball and managed to get to the final minute of the half without any complications.
In the second half, players of Telavi came to be more active and they intensified their strikes. Loco's defence showed to be quite promising and they managed to neutralize dangerous moments. Moreover, Luka Sherozia also had to involve in the game for several times.


From the 62nd minute, some changes were made within the membership of Loco. Irakli Komakhidze was substituted by Luka Jafaridze. It is worth mentioning that it was the debut for a young footballer, playing in the main composition.
The final whistle of the referee was an official sign of Loco's advancement into the quarter-final. Besides, it has been the 6th match in a row since Loco's door keeps still and untouched. So this match is already the 7th in the unbeaten series of Tbilisians.

Telavi 0:1 Locomotive

Locomotive: Sherozia, Gureshidze, Chanturia, Samurkasovi, Shonia, Gvalia (Dzebniauri 71), Kobakhidze (Shekiladze 85), Jiqia, Komakhidze (Jafaridze 62), Sikharulidze, Ubilava ©

Scoring: Sikharulidze (41)

Head Coach: Levan Korghalidze
more news