Loco scored five goals and got three points in Kutaisi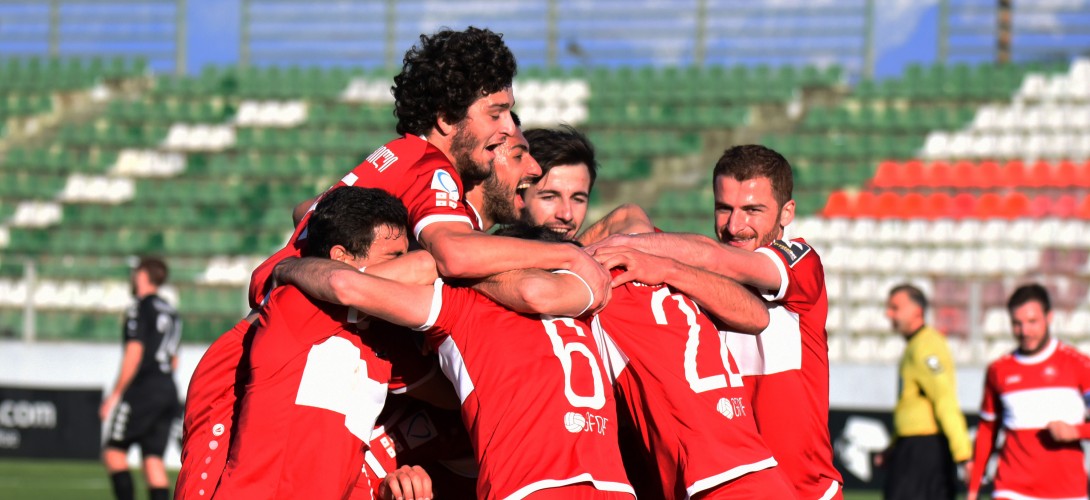 01/12/2020
Loco scored five goals and got three points in Kutaisi
In the 17th round of the Erovnuli Liga, Locomotive, the team halved due to Coronavirus, defeated Torpedo 5:1 in Kutaisi and advanced to the bronze medal.
Giorgi Chiabrishvili's players oppressed the opponent in all components. Despite the fact that in the very first minute of the match, Pantsulaia took advantage of Mchedlishvili's mistake and opened the score, Locomotive followed the set plan and finally achieved a brilliant result.
Locomotive's tough pressure to the opponent was visible. Chiabrishvili's players "oppressed" their opponent in all sections on the field and did not allow him to move forward. Also, Tbilisians played on seize very well. All this resulted in the 22nd minute, by a logical goal scored by Gavashelishvili. After Andronikashvili's clever, very good pass, Tornike Kirkitadze passed it to Gavashelishvili in the penalty area and Mamia settled the account easily.
After that, Kirkitadze helped Irakli Sikharulidze twice to score and finally, he scored 3 assists. In the 32nd minute, Loko's top scorer put his team ahead with an effective goal. The teams came out with this score at the break.
The second half was held with the full advantage of Tbilisians. At the 49th minute, Sikharulidze made a double. Exactly in 20 minutes, Gavashelishvili joined his teammate and after Dartsmelia's pass, he also scored a double. Ulad Omar Imran put an end to the match and after technical dribbling in the opponent's penalty area, scored the fifth ball in Shovnadze's goal.
Apart from the fact that Loco's players improved their personal statistics and created a great mood before the decisive match of the championship, another pleasant fact was observed in the match against Torpedo: at the 75th minute, Irakli Chiabrishvili entered the field and it was his first official match for Locomotive.
Torpedo 1:5 Locomotive (1:2)
Locomotive: Mamardashvili, Andronikashvili, Mchedlishvili, Kapanadze, Ubilava (C), Dzebniauri (Kveladze 73), Dartsmelia, Imran, T. Kirkitadze, Gavashelishvili (Shekiladze 74), Sikharulidze (Chiabrishvili 75)
Goals: Gavashelishvili (22, 69), Sikharulidze (32, 49), Imran (71)
Head coach - Giorgi Chiabrishvili
more news