3 points gained in a hard-fought battle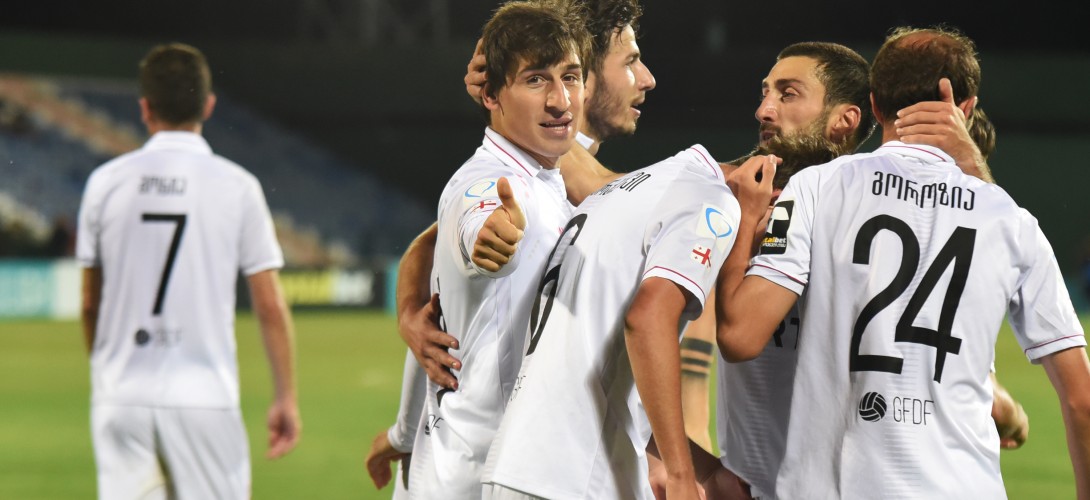 10/08/2019
3 points gained in a hard-fought battle
In the 23rd round of Crystalbet Erovnuli Liga, "Locomotive" visited "Dila" in Gori and defeated the hosts with a minimal score - 1:0.

The winning goal, which brought 3 points to the team, was netted by the last minute substitute, Davit Jiqia. He was provided with a perfect pass by Shota Shekiladze.


The match turned out to be quite complicated. Both of the teams made a lot of mistakes. The footballers did not really often threaten the rival's door. Within the first half, we should point out a hard shot from a close distance by Dato Kirkitadze, which passed over the door of Chochishvili. Irakli Sikharulidze had a chance to open the score. After a penalty kick performed by Kirkitadze, he lacked just a few santimeters to get the ball on falling in a distant corner. In response to it, one of the dangerous attacks by Gorelians would have ended up with a goal, if there was not Nika Chanturia, playing devotedly. The central back of Loco took the ball out of the door's line. It's worth mentioning that the keeper of Loco played a convincing game in the match.


In the second half, the overall picture of the match remained almost the same. Minor penalties and pauses were frequent, but it never ended up with any real goal-scoring moments. Levan Korghalidze started to carry out some substitutions from the 78th minute. The author of the winning goal - Davit Jiqia turned up on the field from the 84th minute. From the 88th minute, the author of the goal-scoring pass, Shota Shekiladze was engaged in the match. Eventually, less than 5 minutes turned out to be enough for this duet to decide the fate of the match.


The goal was the result of quite a good combination. The ball was carried from the right wing by Samurkasovi and he passed it to Jiqia, being in a penalty area. The striker of Loco left the ball for Gorozia and broke into the penalty area himself. Gorozia aimed at Shekiladze in the penalty area. He, in his turn, with his beautiful pass left Jiqia in a good position, who then netted in the close corner of Chochishvili's door.
After the loss experienced in the previous round, this victory was of upmost importance for Loco. The players of Loco are going to host the outsider of the championship "WIT Georgia".
more news