More than three points against Saburtalo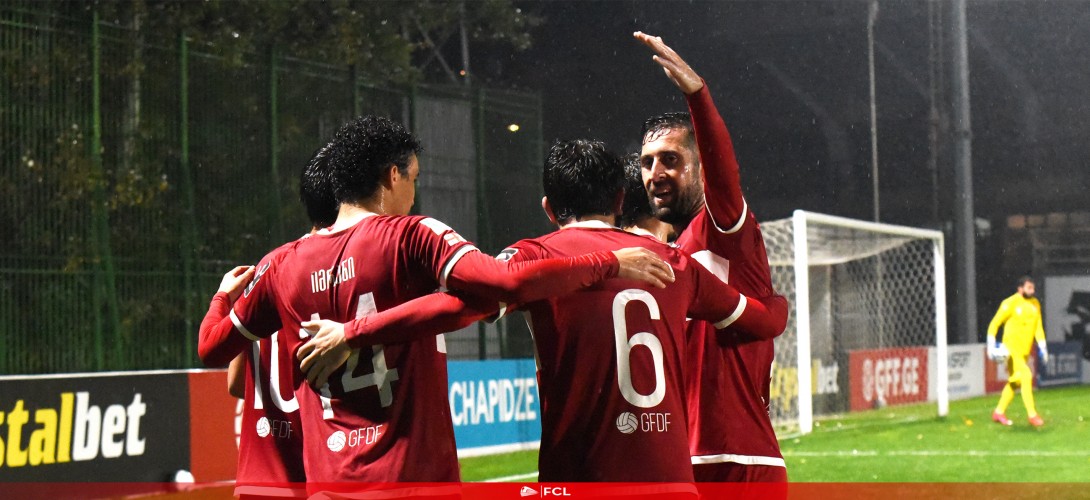 03/11/2020
More than three points against Saburtalo
After exactly one month of forced pause, Locomotive returned to the Erovnuli Liga with a victory. The team gained the most important 3 points in the match against Saburtalo and climbed to the 4th step of the tournament table. The head coach of Saburtalo - Levan Korgalidze had to play against the former team for the first time.
Giorgi Chiabrishvili gathered the fighting staff. In the absence of Davit Samurkasov, (due to a leg injury) Mamia Gavashelishvili started playing in the main team. The match started at a fast pace and Saburtalo was the first to score. From the 15th minute, a heavy rain fell and this, significantly slowed down the pace of the game. In the 3rd minute, Locomotive had a real goal moment, when Ubilava's dangerous shot missed the opponent's goal. The next minute, Loco's door survived. In this section, the teams exchanged the first dangerous moments. Locomotive opened the score in the 30th minute. After Irakli Sikharulidze's pass, Imran took the opponent's door and advanced his team. Giorgi Chiabrishvili's team kept control of the ball and calmly brought the half to the end.
The second half started with tough fights. The locomotive kept control of the ball and tried to create a danger at the opponent's door with positional attacks. At the 54th minute, after Imran's penalty, Nika Sandokhadze's kick with a head hit the post of Saburtalo. At the 74th minute, Mamardashvili's door survived and the savior turned out to be a pole this time as well.
In the last minutes of the match, there were frequent penalties. Saburtalo was attacking with great force and the Locomotive was mainly concentrating on defense and repulsion. However, Chiabrishvili's players often caught the ball. One of such episodes ended with the goal of Giorgi Iakobidze, freshly entered on the field. 19-year-old Loco forward Tornike Kirkitadze made a goal assist to him and it ended with 2:0.
The extra minutes of the match were already going on, when after the corner provided by Saburtalo, Sandro Gureshidze sent the ball to his own goal and thus fixed the final score - 2:1.
Locomotive 2:1 Saburtalo (1:0)
Locomotive: Mamardashvili, Gureshidze, Sandokhadze, Gabadze (Mchedlishvili 65), Ubilava (C), Dartsmelia, Shonia, Imran (Dzebniauri 70), T. Kirkitadze, Gavashelishvili (Iakobidze 58), Sikharulidze
Goals: Imran (30), Iakobidze (83), Gureshidze (90 + 4 OG)
Warning: Gureshidze, Imran, Gabadze
Head coach - Giorgi Chiabrishvili
more news