Soso Pruidze: We will need to start everything over after the pause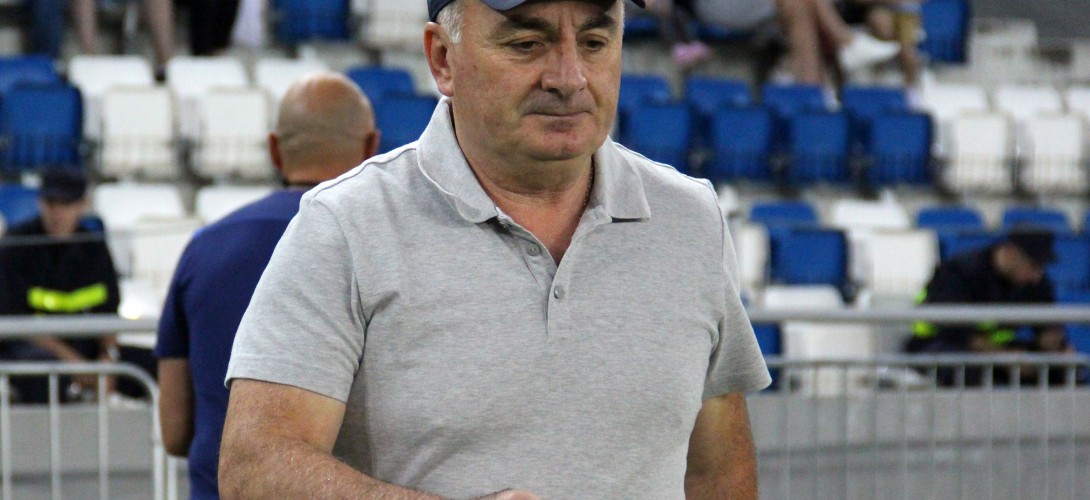 14/04/2020
Soso Pruidze: We will need to start everything over after the pause
During the pandemic period, the new head coach of "Locomotive" – Soso Pruidze, works online and keeps an eye on the training process this way along with the coaching staff.

Soso Pruidze answers our questions about the procession and the plans he has with the team in a short interview.
"The situation is quite tensed in our country and in the whole world as well. Herein, I would like to say thank you to those people, who risk their lives and health, work for 24 hours and care about us."
- You have to work in quite an unusual condition – online. How is the training process going?
I think we have found a good way out of this situation, having started online training. The boys are given tasks individually and they cope with it professionally. In the evenings, we all gather up online and our physical trainer helps the footballers exercise all together. I would estimate the process quite positively, everybody feels to be a part of the team, so I guess we are going in the right direction.
Considering the current circumstances, it is hard to predict when exactly the championship will be resumed. How can this long and involuntary pause harm the business in general?



A presumable date of resuming Erovnuli Liga is said to be the middle of July. We have to consider it for now and have even worked out a new preparation program. We have already mentioned individual and online trainings and I want to emphasize the fact that according to the physical conditions of the footballers, we will have individual approached to each of them. I suppose this process will not be boring at all.
Within the current championship, you were handed over a team which holds the first place. What will be your primary purpose?


For now, nobody knows what will be the new format of the championship. If it resumes with this points, there is no doubt that having 6 points will be a very good start. Herein, I would like to say thank you to my forerunner, Levan Korghalidze, for his hard work in the team. However, at present, we are facing the fact that after such a long pause, we will need to start everything over. Our purpose definitely is to take the highest position in the championship and get a Euro ticket once again.

- When you were offered this position in "Locomotive", what was the decisive factor for you to take it?
- First of all, "Locomotive" is the team having a long history and therefore it is attractive for any coach. I appreciate the effort of those people who work here and dedicate themselves to grow the footballers professionally and build up a good team. And, of course, the footballers, who are in the team now and are to promote their club and the country in the Euro tournament. Personally, I, with my knowledge and experience, will do everything to help these boys reach their goal.
more news