The losing series continue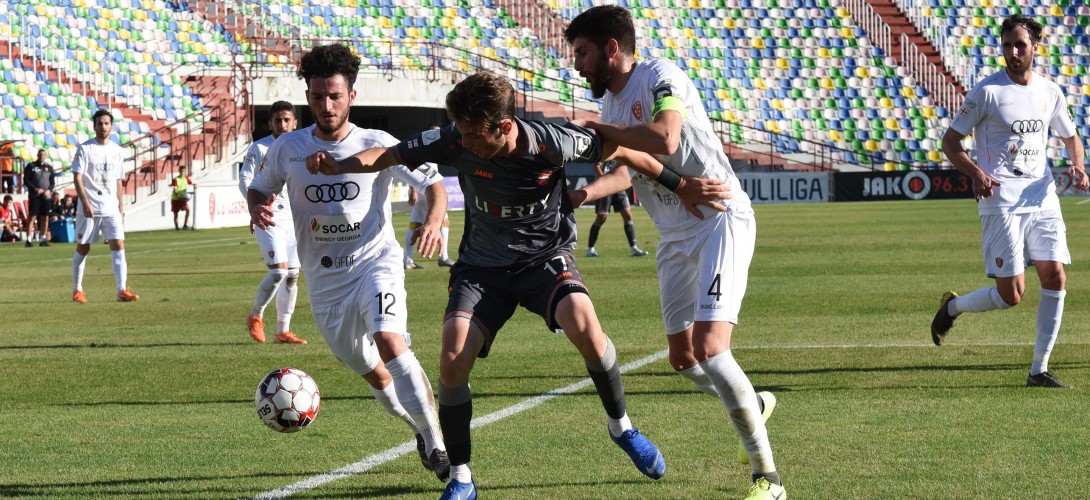 28/09/2019
The losing series continue
"Locomotive" were scored four unanswered goals by "Saburtalo" and thus have lost three consecutive matches in Erovnuli Liga.
The match started out quite unpleasantly for Levan Korghalidze.'s team. Nika Chanturia had to be substituted already in the debut. He got an injury after crushing into a rival and he was substituted by Giorgi Gabadze..
The hosts of the match opened the score at the 16th minute. Buliskeria was unable to resist a distant and technical shot by Giorgi Kokhreidze. "Saburtalo" succeeded to open the score 3 minutes after the first goal. This time, Iuri Tabatadze showed off.
After that, "Locomotive" had several good moments and the footballers were to score, but in the first case, Dato Kirkitadze's header hit the post; Within the additional time, being at the empty door, Shonia's shot passed over the crossbar. Locomotive were given one more chance after the penalty kick carried out by Beqa Dartsmelia, when the defenders of Saburtalo retrieved the ball from the door line.
At the end of the half, Giorgi Gorozia could have taken advantage of a moment as well, when the midfielder of Loco received the ball on a favorable position in the rival's penalty area. However, his shot was repelled by Kupatadze on corner. This was followed by one more strike and by Injgia's shot, which was once again neutralized by Kupatadze.
2 minutes after starting the second half. Giorgi Kokhreidze managed to raid the door of "Locomotive" in a technical manner, thus advanced his team 0:3.
As for the 4th ball, we were scored by Ante Gui, being a substitute in the second half. He managed to took an advantage of the mess in our penalty area.
Unlike the first half, Loco no longer had goal-scoring moments, so the score remained the same – 0:4.
Saburtalo 4:0 Locomotive
Locomotive: Buliskeria, Gureshidze, Chanturia (Gabadze 11), Andronikashvili, Ubilava ©, Shonia, Dartsmelia, D. Kirkitadze (Gvalia 64), Gorozia (Shekiladze 54), Injgia, Sikharulidze
more news