Red card, a lot of misfortune and lost points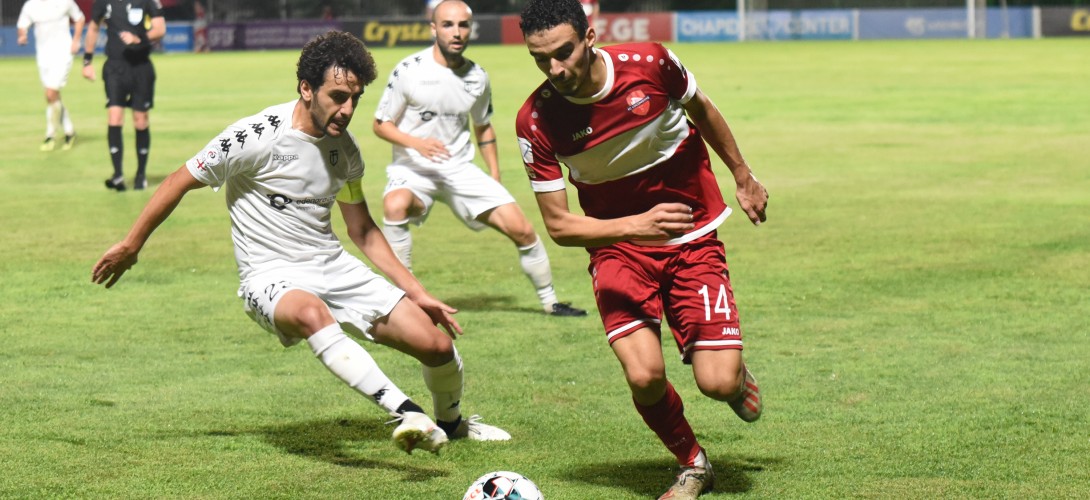 01/08/2020
Red card, a lot of misfortune and lost points
In the match of the 8th round of the Erovnuli Liga, Locomotive hosted Torpedo Kutaisi and lost the dramatic match with the score 1: 2. The fans allowed to attend the game, saw an interesting and relentless fight. Unfortunately, Giorgi Chiabrishvili's team lost gold points again. In the meeting with "Torpedo", the only legionnaire from Tbilisi - Imran Oulad Omar made his debut in the locomotive team. Also, Nika Sandokhadze, an experienced defender, appeared in the lineup for the first time.
The match started disadvantageously for Locomotive. At the 4th minute, the referee appointed a penalty kick in Mamardashvili's goal. Giorgi Pantsulaia came to the ball; however, the defender of Loco's goal blocked his shot and did not allow Kutaisi to advance. From the 15th minute, Giorgi Chiabrishvili's team took control of the ball and played fast. The offensive flanks of Tbilisi were especially active. From time to time, the guests responded fiercely to the attacks of the hosts. However, things were not going well until the real goal moments.
At the 42nd minute, the captain of Locomotive - Davit Ubilava received a second warning and left the field early. The team left with ten players score a goal in exactly 3 minutes after the dismissal of the captain. The half ended with a dangerous free kick by Imran, which slightly exceeded the goal of Kutaisi.
In the second half, Giorgi Gabadze appeared on the field instead of Mamia Gavashelishvili. Locomotive missed the second goal at the 53rd minute.
The difference in the score was reduced by Loko's debutant legionnaire - Imran-Oulad Omar, in the 57th minute. It should be noted that Imran was one of the most outstanding in Chiabrishvili's team and apparently met the expectations of the head coach. Vato Arveladze scored the assist.
Locomotive was given a chance to save the game at the 86th minute, when the referee awarded a penalty kick to the hosts. Irakli Sikharulidze came to the ball, however, Loco's top scorer hit the pole.
After this defeat, the tournament situation of Locomotive remained unchanged. 9 points and 6th place.
Locomotive 1: 2 Torpedo (0: 1)
Locomotive: Mamardashvili, Gureshidze, Andronikashvili (Kveladze 67), Sandokhadze, Ubilava (C), Dartsmelia, Shonia, T. Kirkitadze (Arveladze 53), Imran-Oulad Omar, Gavashelishvili (Gabadze 46), Sikharulidze
Goal: Imran-Oulad Omar (57)
Yellow card: Ubilava, Gureshidze
Red card: Ubilava
Head coach - Giorgi Chiabrishvili
more news