The under-14 team of Loco held two matches at the Ateiti tournament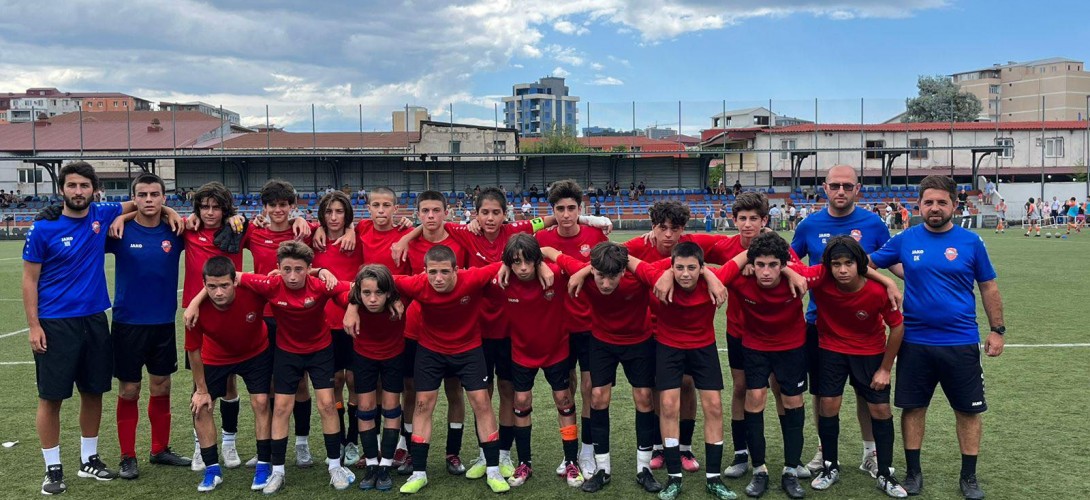 25/08/2023
The under-14 team of Loco held two matches at the Ateiti tournament
On August 25, the Ateiti international youth tournament started in Batumi, in which the under-14 team of Loco takes part.
More than 80 football teams from 5 countries participated in the tournament, and in total more than 1000 children compete in the draw.
Among the children born in 2009, Locomotive is in Group B, where Uzbek Jeyran, Norchi Dinamo Tbilisi and Inter Tbilisi will also play.
Today, August 25, our team first met Jeyran, the match ended 0:0. The second match was held at 18:00 and we lost 1:3 against Inter Tbilisi. Papuchelashvili managed to appear from the side of the loco.
FC Locomotive's under-14 team will meet Norchi Dinamo Tbilisi tomorrow, August 26, in a decisive match.
more news