Locomotive lost for the second time in a row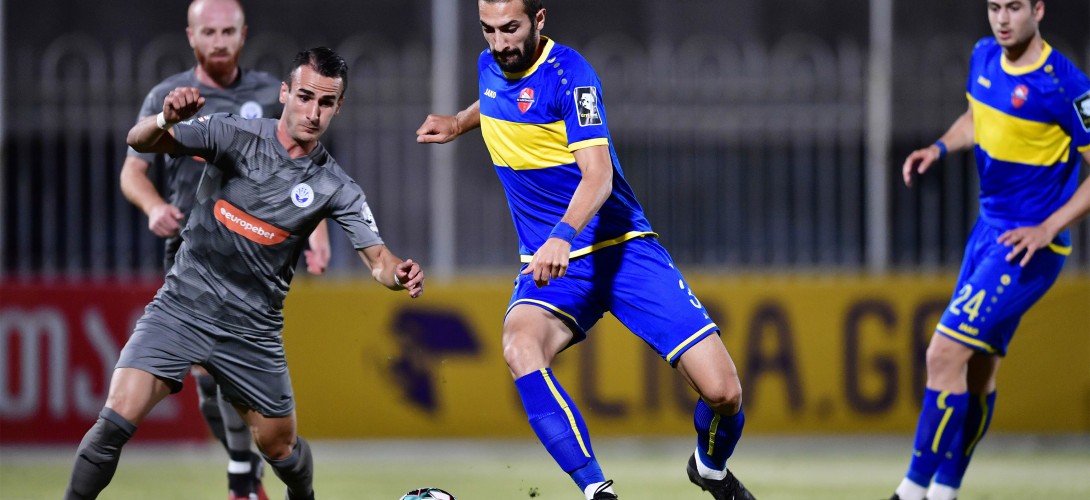 09/07/2020
Locomotive lost for the second time in a row
On July 9, Mikheil Meskhi Stadium hosted a very interesting and principled match of the Erovnuli League, where Locomotive played against Dinamo Batumi. Giorgi Chiabrishvili led the team for the first time on the field as the head coach of Tbilisians and this fact made the game even more interesting.
Before the match, the sports director of Locomotive handed a memorable gift to Nika Chanturia to honor his 150th anniversary match as a member of the Tbilisians club.
In the first minutes, Locomotive seemed motivated. Chiabrishvili's players agitated the guests' defense several times.
Tbilisian midfielders looked good at takeaways in the center. However, Locomotive received the first goal in its own door. Batumi's players left Giovino Flamarion go one-on-one with the goalkeeper and the Brazilian opened the score easily. At the 25th minute, due to mistake of the goalkeeper of Tbilisi, Batumi increased the score to two thanks to Flamarion again. At the 34th minute, after Malkhaz Gagoshidze's goal, Locomotive was already losing 0:3. The half ended with this score.
In the first minutes of the second half, Giorgi Chiabrishvili made two changes in a row and let Dato Kirkitadze and Mamia Gavashelishvili on the field. Soon after, Tornike Kirkitadze joined them. Locomotive attacks were revived by all three attackers. Mamia Gavashelishvili soon managed to deduct one ball at the 59th minute. However, at the end of the match, the guests were able to take Mamardashvili's door once again. Jaba Jighauri put an end to the match - 1: 4 and Locomotive lost the second game in a row.
Locomotive 1: 4 Dinamo BT (0: 3)
Locomotive: Mamardashvili, Gureshidze, Chanturia (C), Kapanadze, Gabadze, Shonia, Dartsmelia, Samurkasov (T. Kirkitadze 58), Kobakhidze (D. Kirkitadze 51), Arveladze (Gavashelishvili 53), Sikharulidze.
Goal: Gavashelishvili (59)
Yellow card: Shonia
Head coach - Giorgi Chiabrishvili
more news