3 points and general rehearsal before the Europa League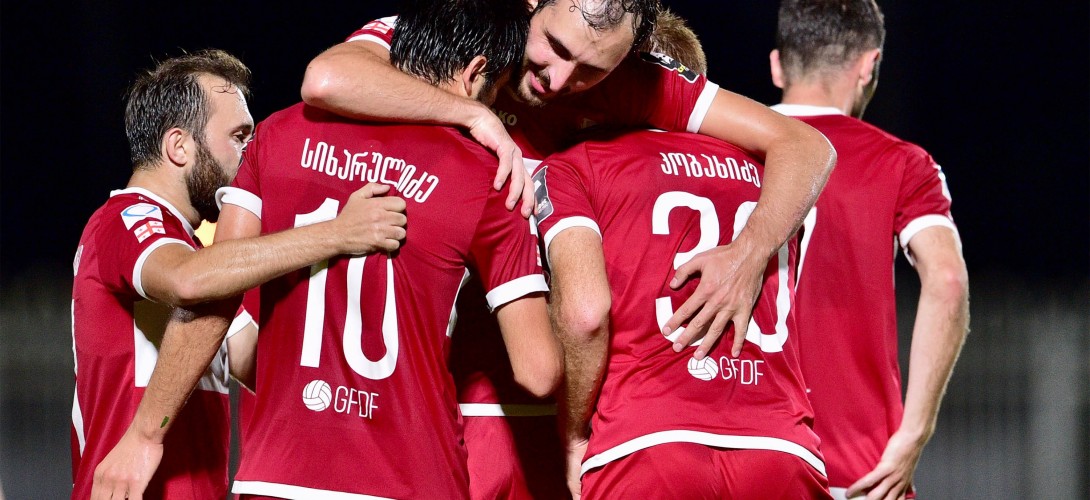 09/09/2020
3 points and general rehearsal before the Europa League
Before the match of the second qualifying round of the Europa League, Locomotive went through the general rehearsal in the 11th round match of Erovnuli Liga, against Chikhura Sachkhere. Giorgi Chiabrishvili's team lacked 5 players in the U21 National team. 3 players who went to the U19 team joined the team on the day of the match.
In this game, Locomotive was so determined to have 3 very important points. Chiabrishvili's team gained control of the ball from the very first minutes. In the 11th minute, a short-lived combination ended with a dangerous shot by Gavashelishvili, which was repulsed by the goalkeeper of Sachkhere. The continuation of the episode was a long shot by Nika Chanturia and this time, the ball went over the goal from above. At the 21st minute, the well-played combination was still crowned by the number 9 of Tbilisians, however, this time the goalkeeper of Chikhura repulsed it. Gavashelishvili scored on the third attempt. Gavashelishvili scored on the third attempt. The Locomotives locked the opponent in the penalty area and the forward, who was left in the face of the goalkeeper, kicked the ball into the goal after Chanturia's pass. The locomotive created dangerous moments in almost every second attack. At the end of the half, the game calmed down a bit. Chiabrishvili's team kept control of the ball. However, the concentration lost for several minutes cost the Tbilisians a goal in the 35th minute. Chikhura equalized the score.
At the 40th minute, Tornike Kirkitadze had a good chance to score, but it was taken by the goalkeeper in an effective jump. Locomotive could not score in the first half and the teams came out with a draw in the break.
In the second half we saw tougher fights. Pauses caused by injuries were frequent. The locomotive owned the ball, however, dangerous moments were almost never created.
Locomotive was able to move forward at the 66th minute. After Sandro Kobakhidze's activity, Dato Kirkitadze took the opponent's goal. Nika Sandokhadze increased the score to three. Loco's central defender scored a beautiful header after a corner delivered by Imran.
Irakli Sikharulidze put an end to the match at the 86th minute. Loco's top goal scorer scored the fourth ball and set the final result. In addition to the required 3 points, Locomotive also created a wonderful mood before the match of the second qualifying round of the Europa League.
Locomotive 4:1 Chikhura (1:1)
Locomotive: Sherozia, Gureshidze, Sandokhadze, Gabadze (Mchedlishvili 79), Ubilava (C), Chanturia (Kobakhidze 57), Shonia, Imran Oulad Omar, T. Kirkitadze (D. Kirkitadze 60), Gavashelishvili, Sikharulidze
Goals: Gavashelishvili (21), D. Kirkitadze (66), Sandokhadze (78), Sikharulidze (86)
Warning: Gabadze
Head coach - Giorgi Chiabrishvili
more news