A brilliant start in Erovnuli Liga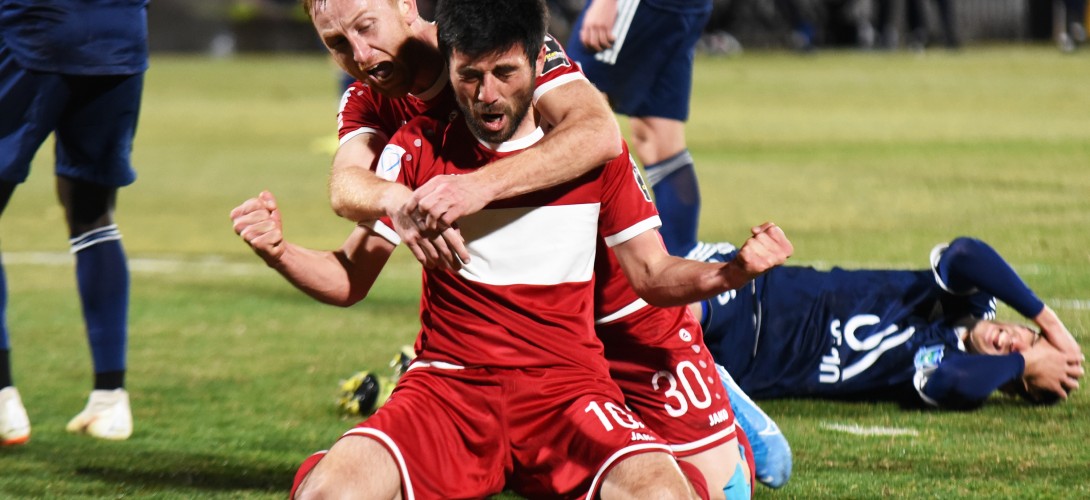 01/03/2020
A brilliant start in Erovnuli Liga
On March 1, "Locomotive" played the first round match of Erovnuli Liga 2020 against "Samtredia" and gained an unquestionable victory 3:1.
Levan Korghalidze's team held a brilliant match in all. Even though the Tbilisians were scored already in the debut of the match, at the 3rd minute, the team managed to bring themselves in order soon enough and showed a wonderful comeback already in the first half.



Along with the 3 goals, it should be pointed out that the most prominent episodes of the match were suggested in the first half by Loco's players. After being scored, Levan Korghalidze's team got winded up like a real locomotive and they launched some massive strikes on the rival's door.


Beka Dartsmelia's strongest shot from penalty area at the 19th minute is worth mentioning. Surprisingly, it was repelled by the keeper of Samtredia; the header by Temur Shonia, after a corner kick, which was also saved by the keeper. Meanwhile, the Tbilisians succeeded to restore the balance. A positional strike within the penalty area of Samtredia was proceeded with a pass by Dartsmelia, which was taken by Dato Kirkitadze on a favorable spot, leaving Sepiashvili without a chance – 1:1.

After 5 minutes, Samurkasovi ran along the wing, left two rival footballers behind and was knocked down in the penalty area. The referee signaled a penalty kick immediately. Irakli Sikharulidze scored it easily, without any anxiety. So, within 10 minutes, Locomotive managed to gain superiority.



However, the first half of the match was not finished with that. 5 minutes after scoring a 11-meter shot, Sikharulidze played double. The kick was such an acrobatic performance that everybody would sign for such a beautiful goal. Eventully, "Locomotive" won the half 3:1.
In the second half of the match, Levan Korghalidze's team seemed to slow down and loosen the reins, however, they still controlled the procession of the game. In spite of more or less dangerous moments created by the teams, the score remained the same.


Therefore, "Locomotive" has started Erovnuli Liga in a major key, gaining their first 3 points and taking the first place on a league table after a starting round.
Locomotive 3:1 Samtredia

Locomotive: Sherozia, Gureshidze, Chanturia, Gabadze, Ubilava ©, Dartsmelia, Shonia (Iakobidze 90+1), Samurkasovi (Andronikashvili 84), D. Kirkitadze, Kobakhidze (Shekiladze 73), Sikharulidze

Scorings: D. Kirkitadze (30), Sikharulidze (35 pen. 40)

Yellow Card: Chanturia

Head Coach – Levan Korghalidze


more news