Locomotive joins the social campaign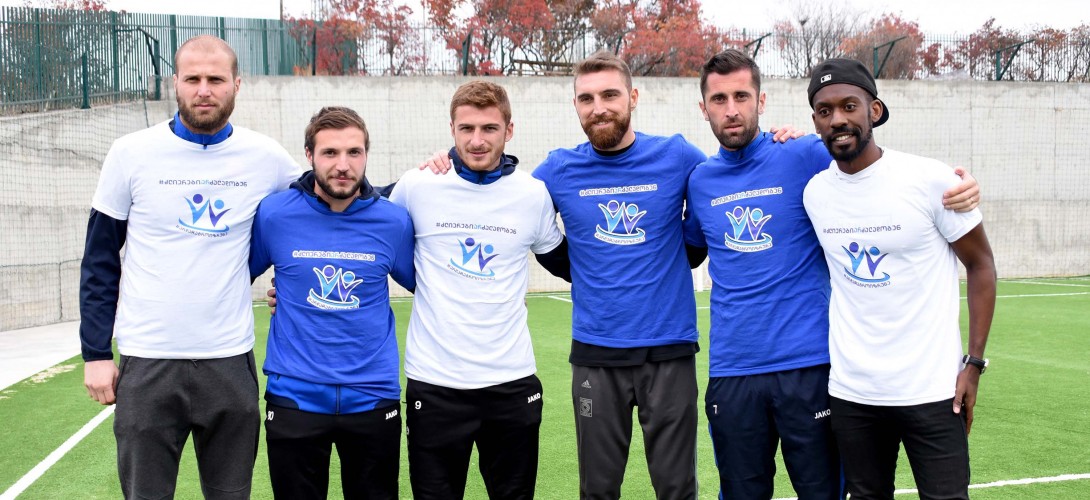 06/11/2018
Locomotive joins the social campaign
The footballers of Locomotive have visited British-Georgian Academy alongside with the goodwill ambassador of the social campaign "The strong do not violate", Guram Kashia.

Together with the pupils, the vice-captains of Georgian national team and Locomotive, Guram Kashia and Nika Chanturia, have talked about the importance of bullying an ways of eradicating the problem at schools.

While having a meeting wit the teenagers, Kashia and Chanturia emphasized the significance of the healthy lifestyle, and the importance of fighting against discrimination and bullying.

Besides Nika Chanturia, five more members of Locomotive have visited British-Gorgian Academy, the captain of the team, Davit Ubilava, Revaz Tevdoradze, Teimuraz Shonia, Mamia Gavashelishvili and Oluremi John.

The meeting was also attended by the Director of British-Georgian Academy, Zurab Samarghanishvili and the Deputy Minister of Education, Science, Culture and Sport of Georgia, Shalva Gogoladze.

After finishing the meeting, the footballers played football with the schoolchildren. The match ended with 4-4. After the game, the pupils took photos to remember together with Guram Kashia and Loco players.
more news