Loco's next draw and one point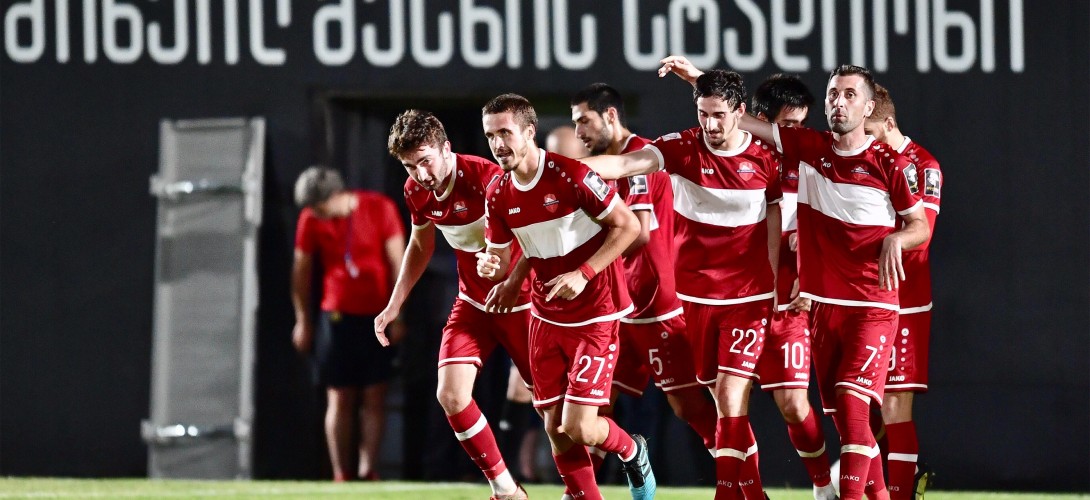 25/07/2020
Loco's next draw and one point
In the match of the 7th round of the Erovnuli Liga, Locomotive played the second draw in a row. This time, Locomotive shared points with Telavi. With Giorgi Gabadze's goal, Giorgi Chiabrishvili's team was winning until 81st minute, however, in the end, the Tbilisi club only managed to gain one point. In the absence of Nika Chanturia and Sandro Gureshidze, Andronikashvili and Jinjolava were playing at the Locomotive defense center. In the attack, Irakli Sikharulidze was paired with Vato Arveladze again.
First 15 minutes, the goalkeepers were not actually bothered by the players. Temur Shonia scored for the first time in the gate from the penalty line in the 21st minute. However, he dropped the ball in the center and the Telavi goalkeeper repelled it easily. This was followed by another dangerous moment when Vato Arveladze's shot was blocked by a pole. Eventually, the teams went for a break without a goal. The first minutes of the second half were similar to the first. Locomotive held the ball for a long time and with its positional attacks, tried to create danger at the opponent's door.
From the 60th minute, Mamia Gavashelishvili appeared on the field and it was immediately noticed in locomotive attacks. Gavashelishvili's sharp shot was followed by a corner kick, after which Giorgi Gabadze opened the score. It's the first goal of Locomotive's defender this season. From the 70th minute, Giorgi Chiabrishvili decided to strengthen the defense and let Tsotne Kapanadze and Rati Mchedlishvili enter the field. This was the first official match for Mchedlishvili in Loco's main team. Locomotive missed the goal at the end of the match, at the 81st minute, when Irakli Rukhadze was able to take Mamardashvili's gate from the penalty spot. The last minutes of the match were spent in the attacks of Locomotive. However, Chiabrishvili's players could not score the winning goal.
Locomotive 1: 1 Telavi (0: 0)
Locomotive: Mamardashvili, Andronikashvili, Gabadze, Ubilava (C), Jinjolava (Gavashelishvili 60), Dartsmelia, Shonia, Samurkasov, T. Kirkitadze, Arveladze (Kapanadze 70), Sikharulidze (Mchedlishvili 78)
Goal: Gabadze (62)
Yellow card: Shonia, Arveladze, Gabadze
Head coach - Giorgi Chiabrishvili
more news