Locomotive loses points in the clash with WIT Georgia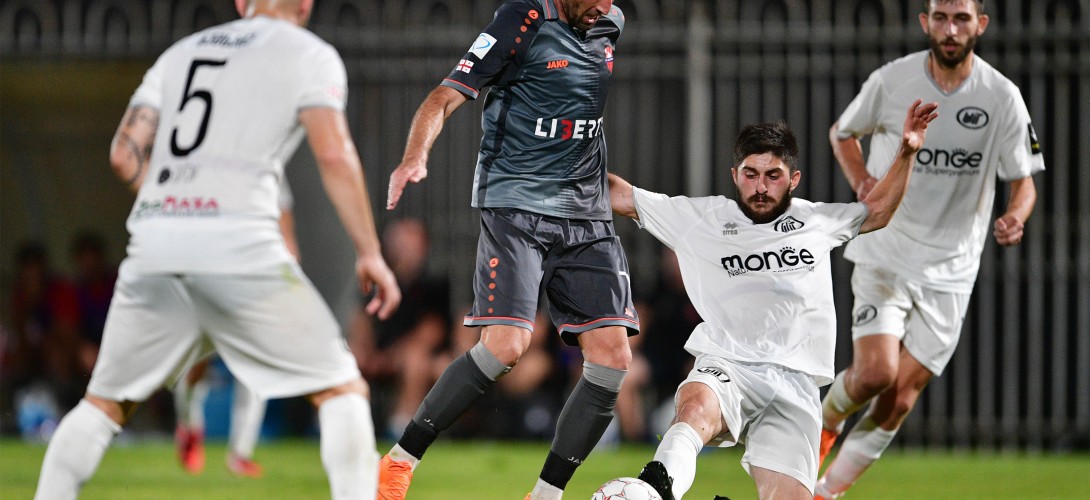 16/08/2019
Locomotive loses points in the clash with WIT Georgia
In the 24th round of Crystalbet Erovnuli Liga, "Locomotive" hosted "WIT Georgia" and played draw - 1:1. Levan Korghalidze's team lost the points of great importance.


"Locomotive" took over the ball from the very beginning of the match. With some positional attacks the hosts were trying to create dangerous moments at the rival's door.
The first real moment for Loco's footballers was the result of Davit Samurkasovi's pass from the wing: Irakli Sikharulidze had an attempt to aim the ball at the door on falling but he hit it to the keeper of the WITs.
Afterwards, following the rapid raid of Loco, Sikharulidze left Davit Jiqia alone with the goal keeper providing him with a good pass, however, his ball passed over the door.
As for the first scoring of the match, it was netted at the 26th minute. Gorozia, having broken into the penalty area, was knocked down by the keeper and thus, the referee, Vadachkoria, signaled a penalty kick without any hesitation, which, in his turn, was turned into a goal by Temur Shonia.
In the last minutes of the match, Irakli Sikharulidze's shot seemed to be quite promising, however, the goal was disallowed for offside. Thus, Loco went on break with one ball advantage.
In the second half, the overall picture of the game did not really change- Loco possessed the ball and carried out some strikes; As for WIT Georgia, they were trying to benefit from the counter-attacks. The players of Levan Korghalidze could have raided the rival's door for many times and they were obliged to, however, in the final phase, their shots lacked accuracy. The substitute, Shota Shekiladze, hit the ball to the post with a very strong shot in one of the episodes.
Eventually, within the compensated time by the referee, after so many wasted moments, Loco were punished and thus netted in their own door. At the 93rd minute, the WITs gained the right to kick from the vicinity of the penalty area. Andro Nemsadze passed the ball to the penalty area, where Zurab Museliani raided Buliskeria's door with a strong and accurate header.

"Locomotive" lost important points. The players of Tbilisi are staying on the 4th position of the league table with 36 points.

Locomotive 1:1 WIT Georgia
Locomotive: Buliskeria, Gureshidze, Andronikashvili, Komakhidze, Ubilava (c), Dzebniauri, Shonia, Samurkasovi (Gvalia 80), Gorozia (D. Kirkitadze 64), Jikia (Shekiladze 75), Sikharulidze

Scoring: Shonia (26 pen)

Yellow card: Dzebniauri, Jikia
more news