One more shot by Locomotive brings 3 points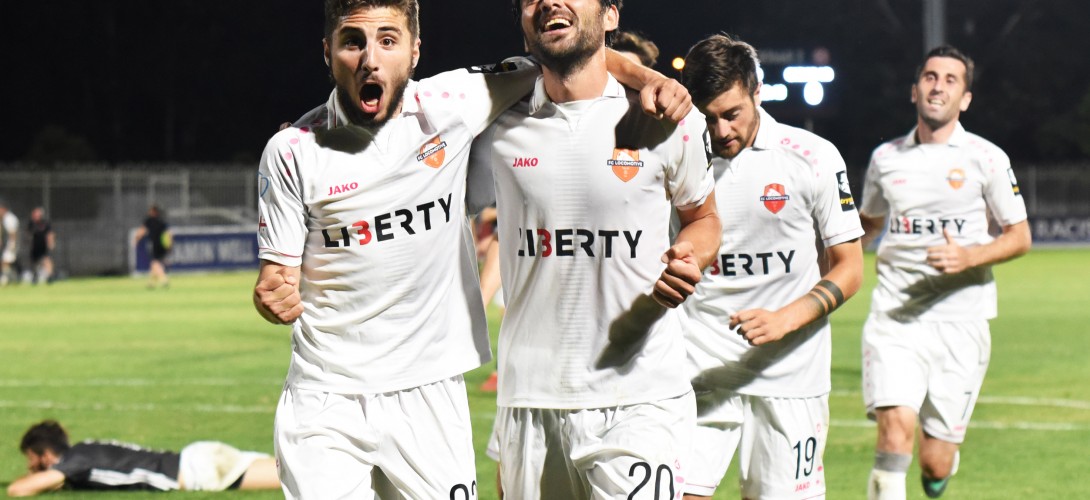 15/06/2019
One more shot by Locomotive brings 3 points
In the meeting of the 18th round of Erovnuli Liga, "Locomotive" defeated one of the leaders of the championship – Dinamo "Batumi" with a goal scored by Irakli Sikharulidze at the last minute of the match, thus has increased the number of unbeaten series up to six.


In the hardest match of the second circle Levan Korghalidze's team has shown the high level and speed, and what is more important, a great deal of motivation. The supporters at Mikheil
Meskhi stadium have witnessed a merciless fight.

After the first half of the match, the teams went on brake having played draw, without any scorings. The footballers of the "Locomotive" never really had any hundred percent goal-scoring moments. As for the players of Batumi, they had several attempts to raid the door of Buliskera and triggered a real threat, however, the defenders of Tbilisian team were doing their best.
In the second half, Loco came on stream. Levan Korghalidze's team carried out more intense strikes and the door of the guests, which were repelled by Mikheil Alavidze for several times. By the time nobody really expected scoring goals anymore, as the final minute of the main time of the match had started, "Locomotive" came to be the one who netted. The scoring strike of the players of Tbilisi was started by Temur Shonia from the centre, who gave an accurate pass to Samurkasovi, being on the wing, Loco's "number 6" brought the ball to the penalty line and then passed it to Sikharulidze who had broken into the penalty area. Loco's forward made a low and accurate shot in the door of Alavidze – 1:0.


Despite the fact that the match could not really be evaluated as the rough one, the referee showed 7 yellow cards in total. Unfortunately, 5 out of these have been received by the footballers of "Locomotive".
After this victory, the team trained by Levan Korghalidze gathered 25 points and has moved up to the 5th stage of the league table. The immediate runner up of the club of Tbilisi is "Chikhura" Sachkhere, possessing 23 points.
"Locomotive" is to hold the next match in Telavi, where they will compete with the local team "Telavi" in the 1/8 final of Georgia.
Locomotive 1:0 Dinamo Batumi
Locomotive: Buliskeria, Gureshidze, Chanturia, Samurkasovi, Shonia, Kobakhidze (Shekiladze 78), Komakhidze, Sikharulidze (Jiqia 90+4), Dzebniauri, Davitashvili, Ubilava (c)

Scoring: Sikharulidze (88)

Head Coach: Levan Korghalidze
more news