The undefeated series of Loco continue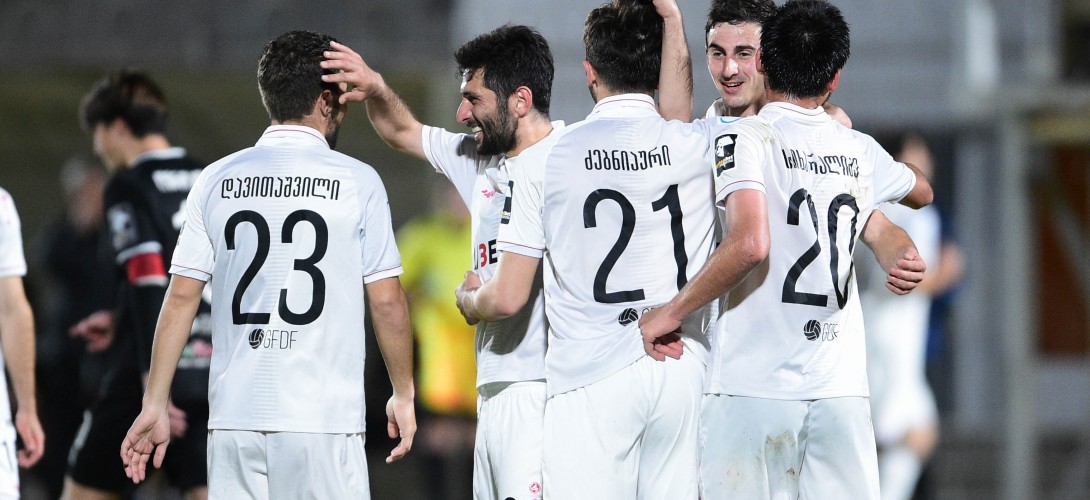 23/05/2019
The undefeated series of Loco continue
In the 15th round of Crystalbet Erovnuli Liga, Locomotive, being a nominal guest, competed with "WIT Georgia" at Mikheil Meskhi spare stadium.


On the league table, the WITs were the immediate followers of "Locomotive", the difference between the teams constituted 4 points. After a convincing victory of Levan Korghalidze's team, they had a lead of 7 points over "WIT Georgia". Besides, it is the 3rd time since Loco has been winning the matches of Erovnuli Liga successively.
The first part of the first half of the match was distinguished by almost equal fight. The WITs turned out to be quite resistant against the rivals. However, at the 34th minute, a very accurate and strong shot from distance by Tornike Kirkitadze put everything in order. Loco gained one goal advantage before going on break.
At the beginning of the second half, in fact, in a few seconds from the referee's whistle, Irakli Sikharulidze took over the beautiful pass by Davit Samurkasovi and raided the door of WITs with a technical shot for the second time from outside the penalty area.
After that, "Locomotive" maintained a good control over the ball and overwhelmed the opponents with their flexibility. Tornike Dzebniauri decided the final result of the match. Due to the absence of Sandro Gureshidze, he was appointed as a central back. The young footballer invaded the rival's door at the 76th minute.
After 15 rounds of the championship, out team possess 18 points. Locomotive is going to hold the following match on May 29 at Mikheil Meskhi stadium again, hosting "Chikhura" Sachkhere.
WIT Georgia 0:3 Locomotive
Locomotive: Buliskeria, Chanturia, Dzebniauri, Komakhidze, Ubilava ©, Shonia, Gvalia, Kobakhidze (Davitashvili 73), Samurkasovi (Shekiladze 80), Kirkitadze (Jiqia 77), Sikharulidze

Scorings: Kirkitadze (34), Sikharulidze (46), Dzebniuri (76)
more news