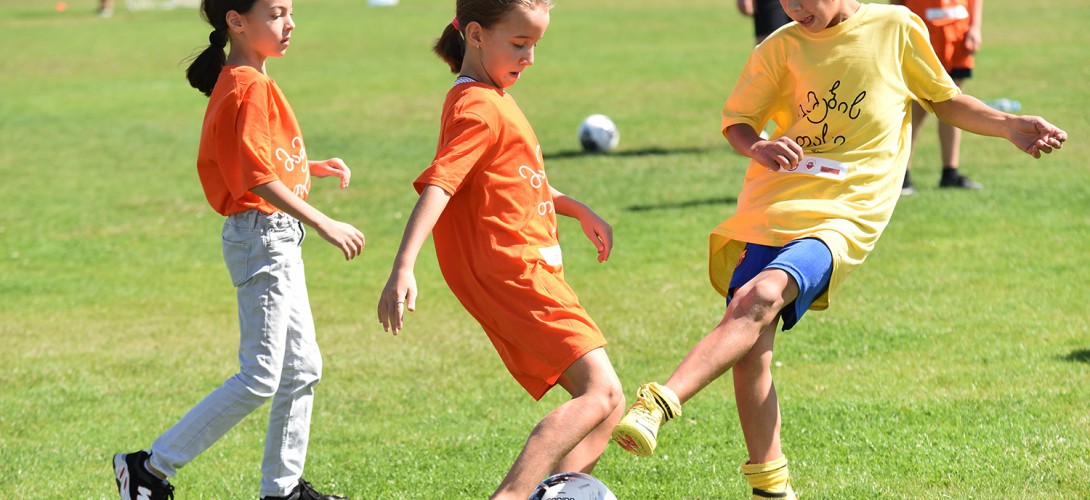 29/09/2019
Fathers Cup 2019
On the initiative of the Georgian office of The United Nations Population Fund (UNFPA), non-governmental organization 'We Care', Georgian Football Federation (GFF) and the football club "Locomotive", a football championship between fathers and children – "Fathers Cup" has taken place at David Petriashvili Arena for the 3rd time this year within the framework of the campaign – "MenCare".
The number of teams taking part in the championship has increased significantly. This time, 23 teams have participated in the tournament. The father coaches presented the squads made up of the equal number of girls and boys of age 8-12.
This year, "Atletico" has become the winner of the tournament. The team received special cup from the initiators. According to GFF, the members of the winning team will be able to participate in the opening ceremony along with footballers in the match of Georgia-Ireland on October 12.
As for the gift from "Locomotive", the members of the winning team will be training in the club's academy free of charge for one year.
The "Fathers Cup" is part of the cooperation between the Georgian office of UNFPA, GFF and the F.C. "Locomotive". Its primary purpose is to promote the main ideas of the "MenCare" and healthy lifestyle in the society. The aim of the campaign "MenCare" is to stimulate the involvement of the nonviolent and caring men and husbands into creation of health and welfare in their families. This way, men are meant to become more supportive in terms of gender equality while seeing it as a way of strengthening the society. Everyone who shares the ideas of the campaign can participate in it.
more news