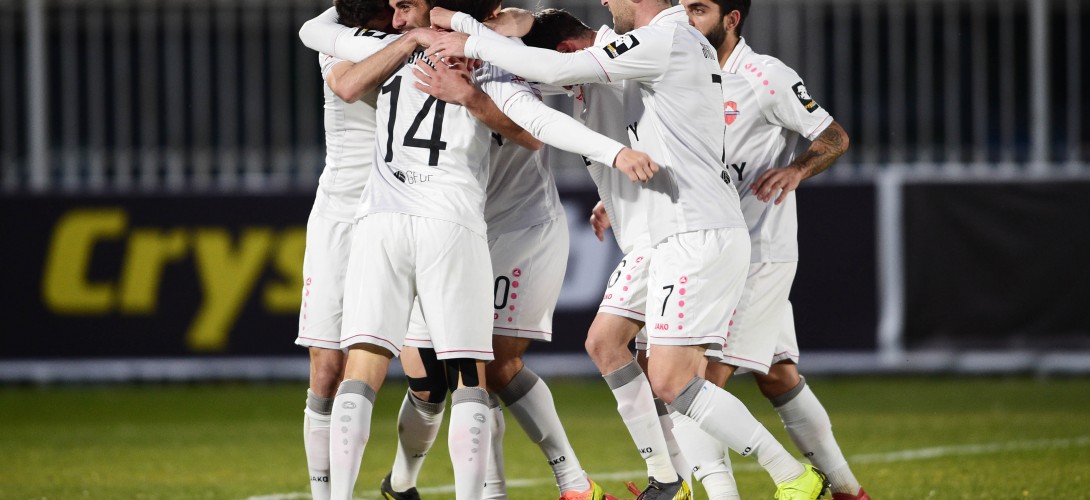 05/03/2019
A Loss in a Derby
Locomotive hosted Saburtalo in Tbilisi Derby on March 5th. Both of the opponents carried a status of leaders of a tournament for the time of the meeting. The game did not really start pleasently for Locomotive, even in the debut of the match, Lasha Chaghiashvili was forced to make a forced substitution. Instead of injured Aleqsandre Andronikashvili, Tornike Dzebniauri was called for on the field. In spite of this, Locomotive managed to advance their position soon afterwards. Irakli Sikharulidze benefited from the mistake made by the defenders and scored his second goal in the season. Locomotive did not enjoy its superiority for long, as in a few minutes, the guests were awarded a penalty kick, Lasha Shindagoridze kicked accurately and thus restored the equilibrium – 1:1. In most of the episodes of the first half, Saburtalo owned the playing advantage and created moments as well, nevertheless, the keeper of Loco, Demetre Buliskeria, played promisingly. By the time of a break, the teams had played draw.

Unfortunately, the overall picture on the pitch did not really change in the second half – "Saburtalo" played better than the hosts. At the 56th minute, the guests got one more chance to kick a penalty. Gega Diasamidze became responsible, although his shot was repelled by Buliskeria. Loco attempted to improve the situation, but without any consequences. Once again, Lasha Shindagoridze gained one more ball for his advanced team. Rolovich drew everything to the end. The legionary of Saburtalo scored the second goal in the season, fixing the final result 1:3.

Locomotive: Buliskeria, Gureshidze, Chanturia, Andronikashvili (Dzebniauri 10), Ubilava, Samurkasovi (Kobakhidze 78), Shonia, Kirkitadze, Ardazishvili, Jiqia (Injgia 67), Sikharulidze.
more news