Four balls in Merani's goal - Loco returns to the Erovnuli Liga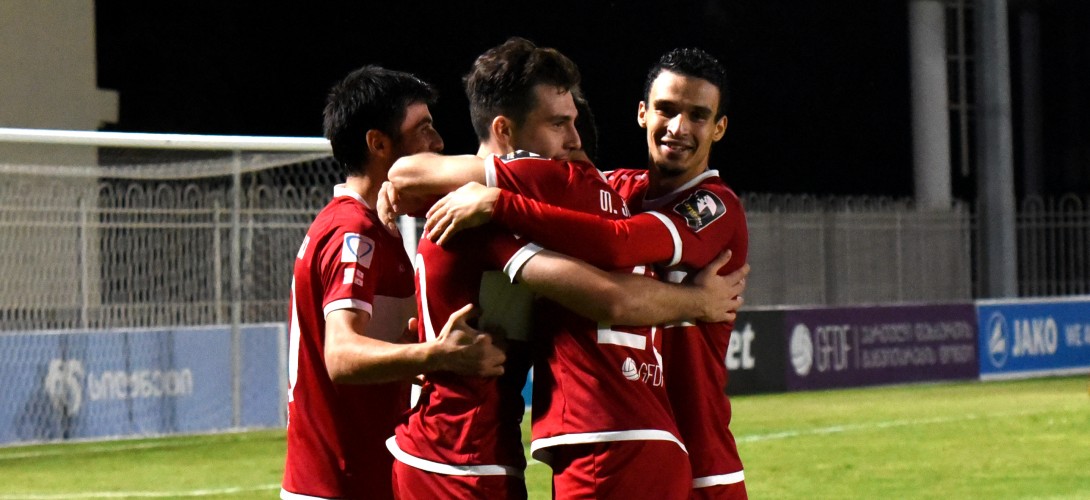 03/10/2020
Four balls in Merani's goal - Loco returns to the Erovnuli Liga
After the European tournament, Locomotive held the first match against Merani Tbilisi in the Erovnuli Liga and gained the necessary 3 points.
Giorgi Chiabrishvili's team started the match with a quick goal. At the 2nd minute, after the transfer of Beka Dartsmelia, Giorgi Iakobidze passed ahead the goalkeeper and scored a goal in the main team. The match was going at a fast pace. Gabadze-Kirkitadze's wing was particularly active, from where Loco's attacks developed rapidly. At the 23rd minute, after a quick combination, Sikharulidze scored the second goal, however, the referee, for some reason, did not count the goal and in this episode, he made an obviously controversial decision.
However, in 8 minutes, a goal was still scored by Meran's goal. After a chaotic game between the goalkeeper and the defenders, Gabiskiria kicked the ball into his own goal and Loco advanced with two balls.
Giorgi Chiabrishvili's team scored the third ball in the standard situation. Nika Sandokhadze's header was delivered by Beka Dartsmelia kick with head from the corner. The teams came out with 3:0 score at the break.
In the second half, Locomotive started again with a goal. The ball went out of the corner this time as well and the central defender - Sandro Gureshidze scored it.
After that, Chiabrishvili's players had many scoring moments, however, they could not score more. Locomotive remained in the 5th place of the time-table with 19 points and reduced the difference with the Dila's 4th place to 1 point. The closest follower is Telavi, with whom Loco is already 5 points ahead.
Merani 0:4 Locomotive (0:3)
Locomotive: Mamardashvili, Gureshidze, Sandokhadze (Andronikashvili 52), Gabadze, Ubilava (C), Shonia (Gavashelishvili 55), Dartsmelia, T. Kirkitadze (Shekiladze 59), Imran, Sikharulidze
Goals: Iakobidze (2), Gabiskiria (31 og), Sandokhadze (41), Gureshidze (47)
Head coach - Giorgi Chiabrishvili
more news