Sandro Gureshidze: Before a match of this level, we did not really complain about motivation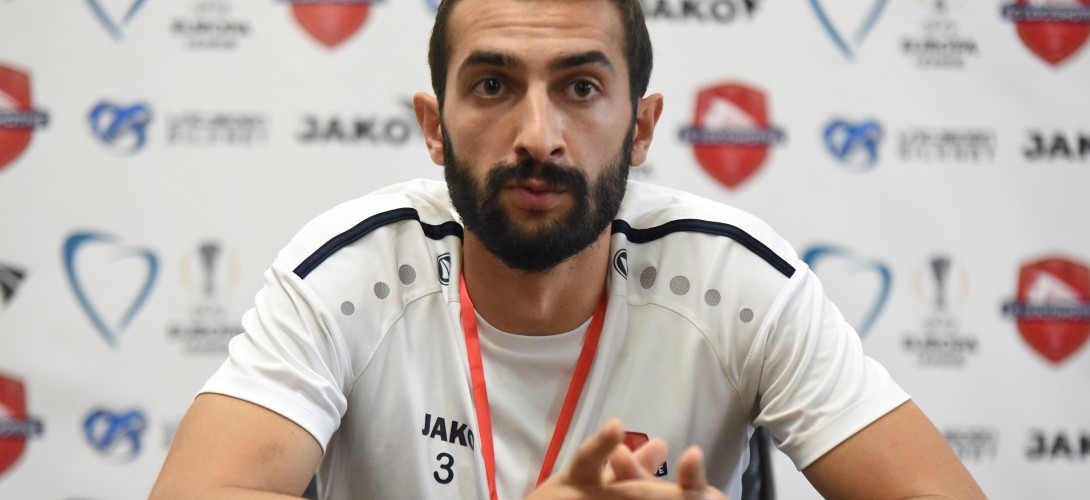 26/08/2020
Sandro Gureshidze: Before a match of this level, we did not really complain about motivation
On August 27, in the first qualifying round of the Europa League, Tbilisi Locomotive will face Universitatea Craiova at Mikheil Meskhi Stadium. The match will start at 21:00 in the evening and spectators will be able to watch the live report on Silk Universal.
The day before the match, Giorgi Chiabrishvili, the head coach of Lokomotive, and Sandro Gureshidze, the player, answered the media questions at the official press conference.
Sandro Gureshidze: "After a long pause, Locomotive returned to the Euro Cup. Of course, we lack international experience, but tomorrow and in general, in every match, we go to the field to win.
We have a strong opponent and all the information about them. They play fast and aggressive football. We prepare in the usual way, as for every next match. We have no pressure and we are in a good mood psychologically. Before a match of this level, we did not really complain about the motivation. We are not going to give up We will go to the field and try to fulfill our tasks thoroughly. "
more news