Pre-season press-conference and introduction of the newcomers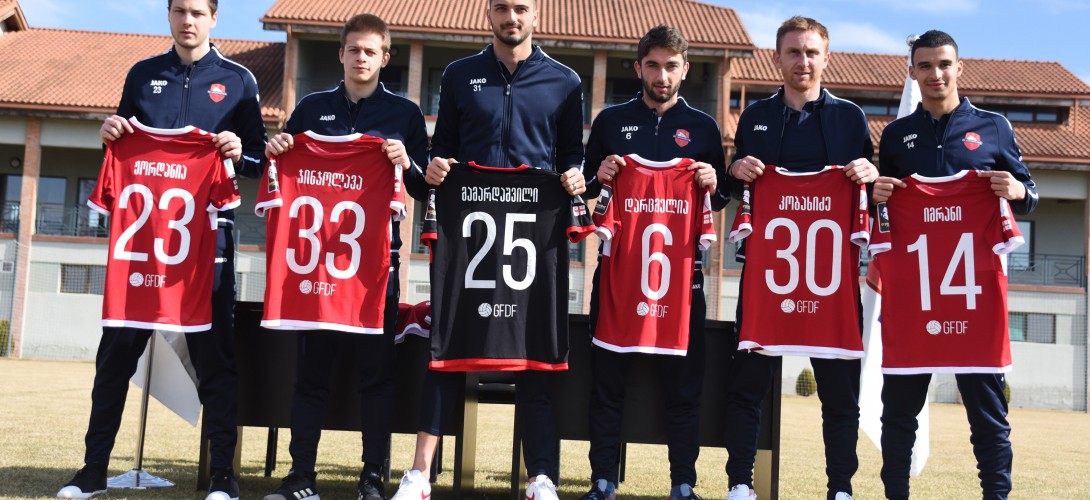 28/02/2020
Pre-season press-conference and introduction of the newcomers
A pre-season press-conference has been held today at Saguramo base of "Locomotive", where the club has officially introduced their newcomers.
The technical director of the club – Giorgi Kipiani talked about the challenges that will be set as a goal by "Locomotive" in a new season.

"The last season has been quite successful for us, considering the fact that after a long pause, "Locomotive", being guided by Levan Korghalidze, managed to get a right to play at Europa League qualifying phase."

"Our aim was to retain the main core of the team, to better balance and strengthen it. We have some news in this regard, so, today, I would like to officially introduce our recruits – Aleksandre Kobakhidze, Tsotne Kapanadze, Beka Dartsmelia, Giorgi Jinjolava, Giorgi Mamardashvili, Levan Jordania and Imran Oulad Omar. Besides, I would like to inform that Sandro Shetsiruli has come back to the team, he used to played in "Gagra" on loan" – claimed Kipiani.
After the press conference, Giorgi Kipiani and the head coach of "Locomotive" – Levan Korghalidze gave team's T-shirts symbolically to the newcomers.

more news