Cold Shower from Dinamo Tbilisi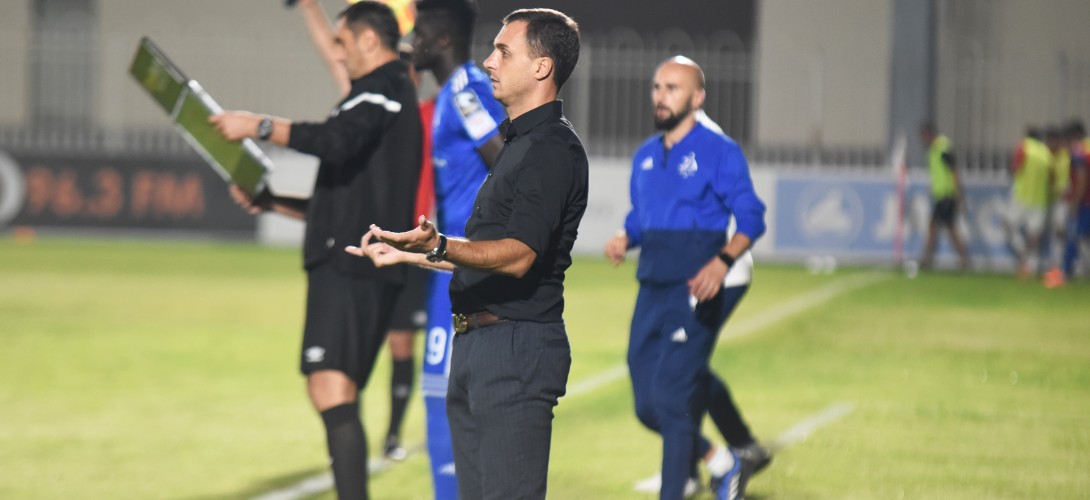 05/08/2019
Cold Shower from Dinamo Tbilisi
In the 22nd round of Erovnuli Liga, in Tbilisi Derby, "Locomotive" lost the match against "Dinamo" with a devastating result - 0:6.

Levan Korghalidze's team were netted the first goal already in the debut of the match; At the 3rd minute, Nika Ninua opened the score. Afterwards, "Locomotive" intensified the pressure on the rival's door, thus created several dangerous moments one after the other, although, nothing important was done in the final phase.

Loco was scored the second goal at the 37th minute. The ball passed from a corner was sent to Buliskeria's door by Levan Kutalia. 3 minutes after this goal, Nodar Qavtaradze renewed the score 3:0. At the end of the first half, Nika Ninua said the final word: the young midfielder scored the second goal with a penalty shot by Buliskeria and thus, "Dinamo" went on break with four ball advantage.


From the very beginning of the second half, Levan Korghalidze started carrying out some substitutions, however, this does not really change the overall picture of the game. At the 71st minute, the substitute, Akaki Shulaia, scored the 5th goal in the door of "Locomotive". As for the 6th ball, Buliskeria's door was once again raided by a substitute, Kwame Karikari at the 77th minute.
After this failure, "Locomotive" still remains at the 5th stage of the league table, with 32 points. In the following clash of Erovnuli Liga, the Tbilisians are going to visit "Dila" in Gori.
more news