Locomotive shares points with Rustavi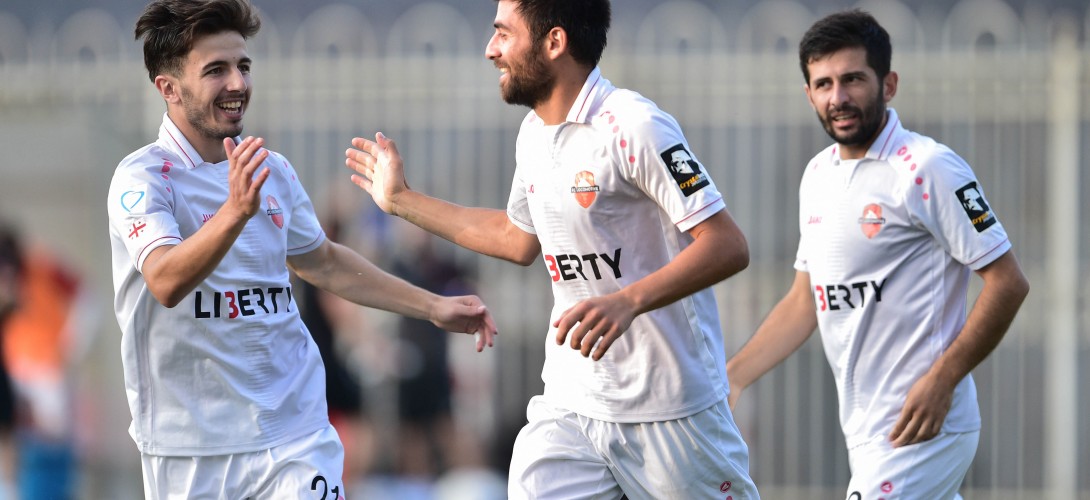 22/06/2019
Locomotive shares points with Rustavi
In the 19th round match of Crystalbet Erovnuli Liga, "Locomotive" hosted "Rustavi" on their own field.

The score was opened immediately, 2 minutes after the starting whistle of the referee. From the right wing Oto Kobakhidze passed the ball to the penalty area of the rivals, where Irakli Sikharulidze turned it into a header and thus Loco succeeded to open the score.
The opposition between the teams was almost equal during the first half. The supporters on the tribunes didn't really feel the lack of some interesting moments. Loco could have scored several times, however, in some of the cases the rivals of Rustavi played well, while, Tbilisians lacked accuracy on occasions.

Unfortunately, ''Locomotive'' were scored at the end of the half. A distant, strong shot by the players of Rustavi was repelled by Buliskeria while falling, however, Zaza Tsitskishvili showed up in addition and equalized the score.

In the second half the rivals fought equally as well. There were frequent minor penalties. From the 71st minute, Levan Korghalidze's team was left in minority. Due to an unprofessional behavior, Oto Kobakhidze was sent off the field by the referee. Obviously, this fact had an influence on the performance of Locomotive. Tbilisians were no longer able to carry out positional attacks and basically, they were trying to create dangerous moments to the rivals with counter-attacks. Eventually, no more goals were scored in the clash, we can say that "Locomotive" lost the points they had planned to gain.

Tbilisi club remains on the 5th position on the league table with 26 points. Loco will hold the following match on June 25, against the present leader of the championship – "Saburtalo".

Locomotive 1:1 Rustavi


Locomotive: Buliskeria, Gureshidze, Chanturia, Samurkasovi, Gvalia (Gorozia 59), Kobakhidze, Jiqia (Shekiladze 73), Komakhidze, Sikharulidze (Iakobidze 90+2), Dzebniauri, Ubilava
Scoring: Sikharulidze (2)
Head Coach - Levan Korghalidze
more news