Ninidze's goal - Loco's players played two matches in the under-19 team of Georgia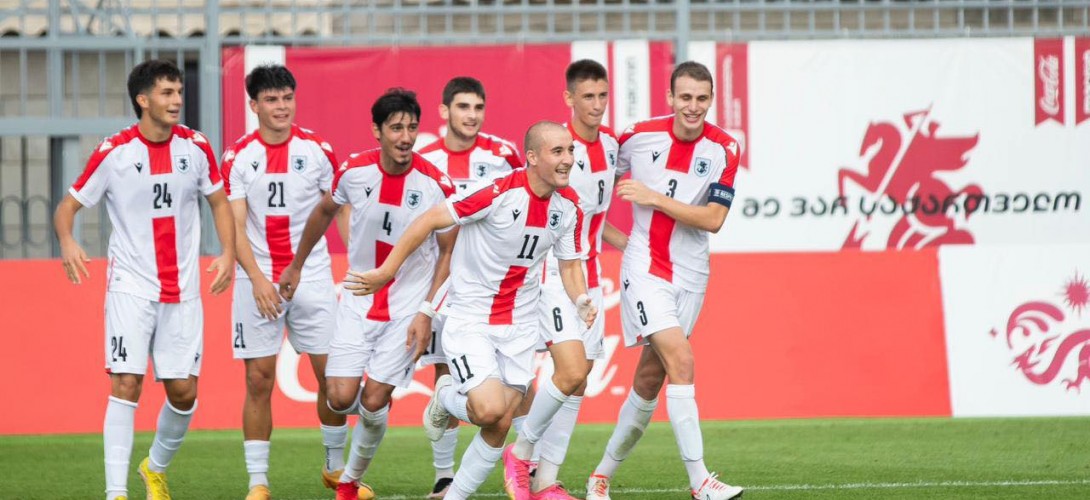 11/09/2023
Ninidze's goal - Loco's players played two matches in the under-19 team of Georgia
Loco players have completed their participation in the under-19 team of Georgia during the September international break.
Three players from our team were called to the youth national team of Georgia: Soso Kopaliani (goalkeeper), Davit Bukia (central defender) and Nikoloz Ninidze (attacking midfielder).
Georgian youths held two friendly matches in Tbilisi, both with Lithuania. Georgian U19 team won the match held on September 8 1:0. In the second half of the match, Nikoloz Ninidze entered the field, who scored a goal in the 86th minute and Georgia won 1:0. Davit Bukia was the main player in this match and he spent 60 minutes on the field. Soso Kopaliani remained in reserve.
With these two matches, the Georgian under-19 national team completed its preparations for the qualifying stage of the European Championship. Vasil Maisuradze's team will play in the qualifying round of the continental championship in November. Georgia's opponents in the group stage will be Cyprus, Moldova and Spain. Georgia will host the matches from November 15 to 21 inclusive.
The second match with Lithuania ended 1:1. Ninidze was in the main team this time and spent 60 minutes on the field, Davit Bukia also appeared on the field in the second half, while Kopalian did not play.
more news