A Friendly Match with Gagra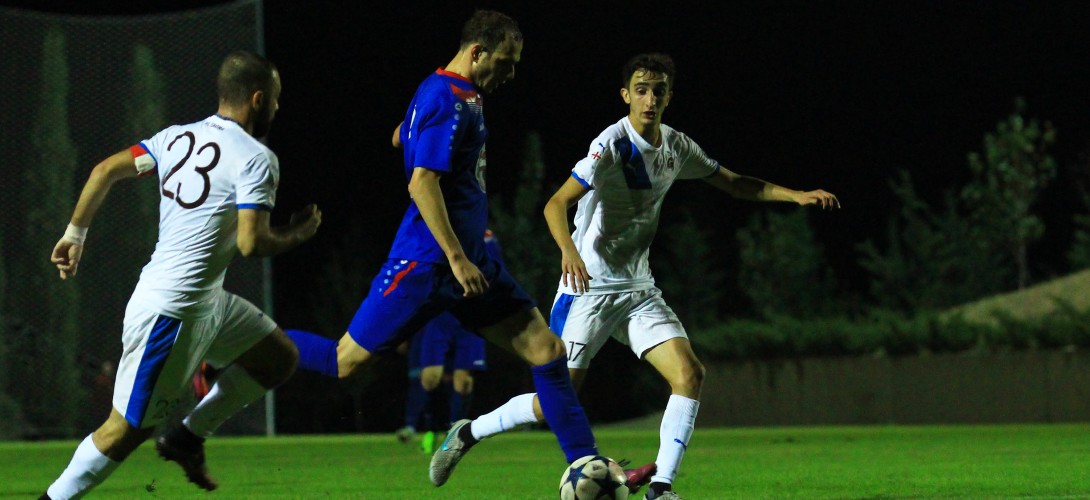 06/10/2017
A Friendly Match with Gagra
On October 7, Locomotive Tbilisi had a friendly match against the representative of Erovnuli Liga 2, Gagra.


In the clash which took place at Saguramo base, Giorgi Devdariani's team was defeated with minimal score.


Several players of Locomotive, Irakli Sikharulidze, Vato Arveladze, Davit Samurkasovi and Beqa Qurdadze, were not involved in the game, as they are getting ready for the upcoming matches, together with the national and U21 squads of Georgia.


In Loco's membership 5 footballers of academy, Gobronidze, Muzashvili, Firtskhalava, Ozbetelashvili and Gabrichidze, were included.


The only goal in the match was scored on the 38th minute by Tornike Gafrindashvili.


Locomotive: Tevdoradze, Ubilava (captain), Gabadze(46), Rekhviashvili (L. Kurdadze 46), Kobakhidze (Khidesheli 46), Ghonghadze (Chanturia 46), Chiteishvili, Gvalia, Kavtaradze (Gabrichidze 46), Gorozia (Vardzelashvili 46), Gobronidze (Pirtskhalava 46), Ozbetelashvili (Muzashvili).
Head Coach: Giorgi Devdariani
more news