Giorgi Iakobidze: Now, we are all even more motivated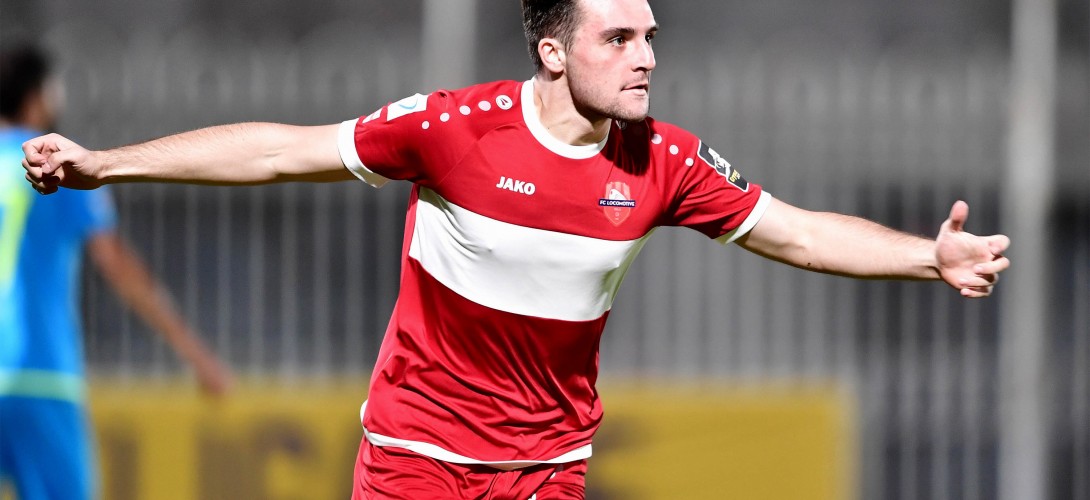 21/12/2020
Giorgi Iakobidze: Now, we are all even more motivated
Giorgi Iakobidze, the young striker of Locomotive, ended the 2020 season prematurely, by force. The 19-year-old football player got an injury during training before the match with Dinamo Batumi.
For the official website of Locomotive, Giorgi evaluated the past season and of course we started talking about his injury.
- Giorgi, tell us about your injury, how are you now and when will you be able to start training?
- Unfortunately, before the match with Dinamo Batumi, I got injured in training and could not play in the remaining rounds. This unfortunate injury hit me hard because I could not help my team in the most important matches. I really wanted to make my small contribution to the success of the locomotive. The post-injury rehabilitation went well and I will join the team as soon as the preparation for the new season begins.
- What would you say about the past season, what was the most remarkable for you?
- I think this season has been successful for our club. In the qualifying round of the Europa League, we defeated two very tough opponents. Well, of course, the most memorable fact of the season is the victory with Dinamo Moscow and I think that this match will remain in the history of our country and no one will forget.
- What else was the most special moment for you in 2020?
- In 2020, the most highlighting moment for me was my debut goal in the Erovnuli Liga. I will never forget this game because I scored the first goal in my professional football career. Also, I remember very well the match with Saburtalo, when I came on the field in the second half, I made a change and I was able to score a goal there as well. I want to thank our coaching staff for this confidence and giving me a chance to play. In my opinion, I've met with their expectations. Of course, this is not to the maximum of my abilities.
- In your opinion what purpose shall Locomotive have for the next season?
- Next season, I think Locomotive will fight for the championship and we really have the strength to do that. Now, we are all even more motivated, because this season, unfortunately, we were not able to go to the European tournament.
more news