Locomotive overcomes the Group Stage of Winter Cup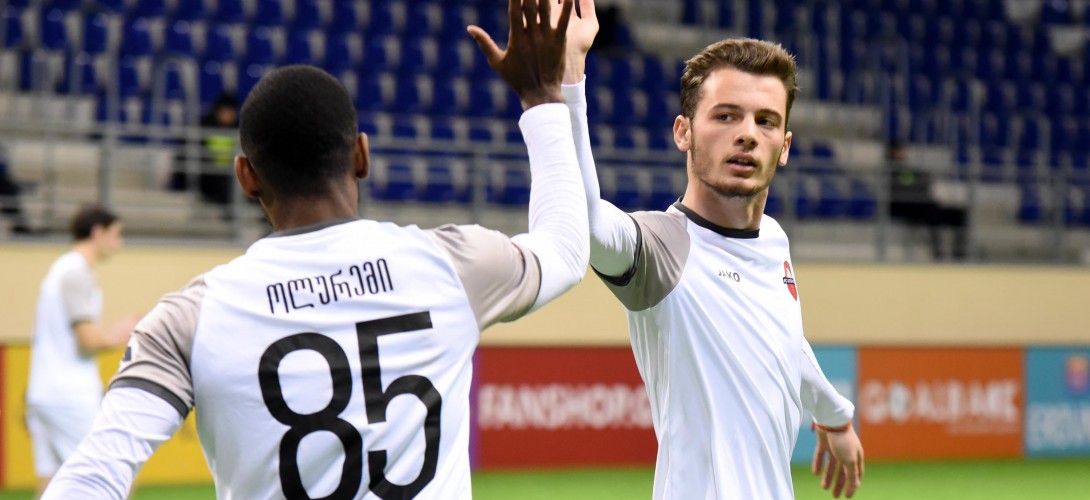 12/01/2019
Locomotive overcomes the Group Stage of Winter Cup
Locomotive Tbilisi overcame the group stage of Winter Cup. Lasha Chaghiashvili's team defeated Norchi Dinamo 7-2 in the first match of Group G.

Revaz Injgia played double. Teimuraz Shonia, Davit Ubilava, Aleksandre Gureshidze, Remi and Lasha Ozbetelashvili netted one goal each.

There are two newcomers in Loco taking part in Winter Cup, Aleksandre Gureshidze and Tornike Kirkitadze.

Loco lost the second fight with FC Gagra 6-3. Luka Kikabidze was the one who performed double from the composition of our team, one goal is by Teimuraz Shonia's authorship.

Out of the Group G, Loco moved to the quarter-final along with FC Gagra.
more news