Locomotive vs Saburtalo – Tbilisi Derby ends with draw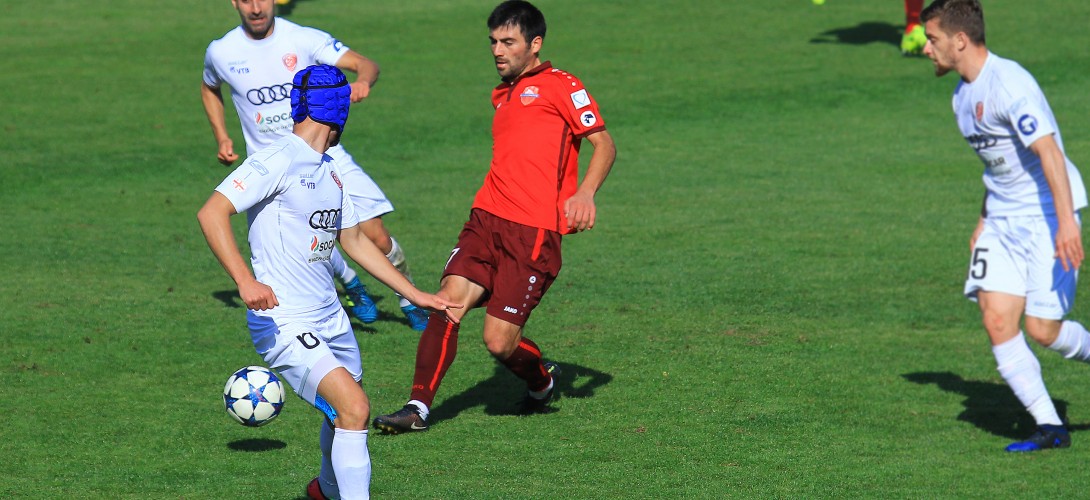 18/10/2017
Locomotive vs Saburtalo – Tbilisi Derby ends with draw
In the 30th round of Erovnuli Liga, Locomotive Tbilisi competed with Saburtalo. The clash at Mikheil Meskhi spare stadium ended 1:1.


After the match with Dinamo Tbilisi, Giorgi Devdariani made several substitutions within the team. Davit Samurkasovi and Gega Diasamidze have missed Tbilisi Derby due to their disqualification.


Teimuraz Ghonghadze has got an injury. As for Luka Kikabidze and Giorgi Gorozia, they also have to endure some micro traumas. Mamia Gavashelishvili and Irakli Komakhidze are not able to train with their team as well.


Beqa Qurdadze was given a chance to play in a starting membership. The position of right wing defence was taken by Giorgi Gabadze, substituting Ghonghadze. Disqualified Samurkasovi and Diasamidze were substituted by Aleqsandre Andronikashvili and Nika Chanturia.


The match against Saburtalo started with the supremacy of our team. On 11th minute, Lasha Gvalia had a chance to open the score. A distant shot by the midfielder of Loco was repelled by Lazare Kupatadze on a corner.


In the following episode, a defender of Saburtalo committed a foul against Vato Arveladze, so the referee signaled a penalty. 11 meter kick was performed by Irakli Sikharulidze and as a result, he scored his 24th goal in Erovnuli Liga.


On 34th minute, Locomotive could score the 2nd goal. After Giorgi Rekhviashvili's penalty kick, Mamuka Kobakhidze, being in the penalty area of the guest team, got the pass in a good position, although his ball hit the pole. The guest team equalized the score on 41st minute. Beqa Qurdadze's gate was raided by Lasha Shindagoridze.


In the 2nd half of the game, the score remained the same, so Tbilisi Derby ended with draw. After 30 tours, Locomotive possesses 49 points and occupies the 4th position.


Being a guest team, Loco will have the next match against Torpedo Kutaisi on October 23. Due to the disqualification, the game will be held without the supporters.


Locomotive: Qurdadze, Gabadze (Chiteishvili 71), Kobakhidze, Rekhviashvili, Ubilava ©, Gvalia, Andronikashvili (Vardzelashvili 79), Qavtaradze, Arveladze (Gabrichidze 60), Sikharulidze
Head Coach: Giorgi Devdariani


Yellow Card: Qavtaradze (69), Chanturia (90)
Referee: B. Ninua
more news