Locomotive plays the first draw in current season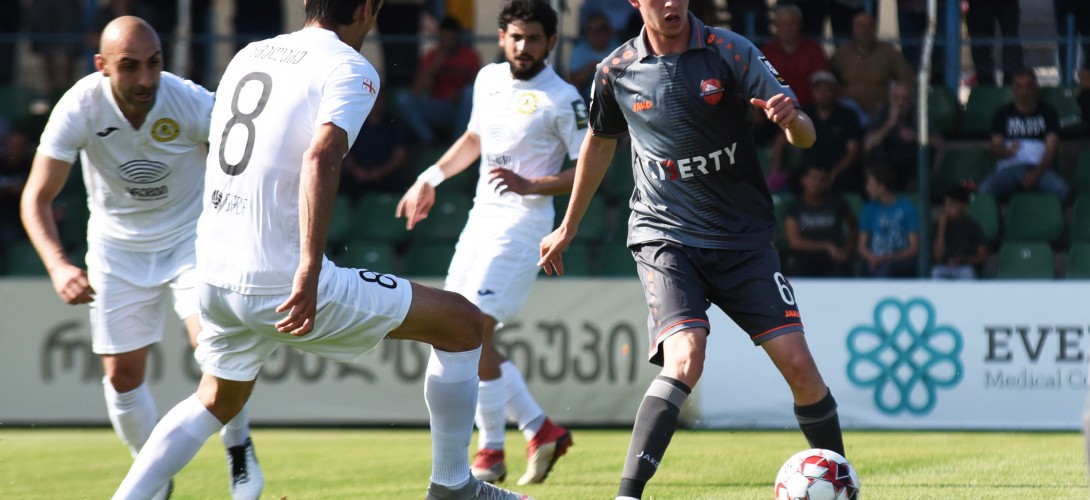 02/06/2019
Locomotive plays the first draw in current season
"Locomotive" Tbilisi gets back from Bolnisi with 1 point increase. The match of the 17th round of Erovnuli Liga ended without any scorings at Tamaz Stefania. This has been the first draw for the players of Tbilisi in the current season.

Considering the fact that the match started by afternoon -17:00, and the temperature was really high, this has obviously affected the performative side of the match. The head referee of the match used the so called "cooling break" in both of the halves.
The opponents revealed equal effort during the match. The teams intensified the game periodically; The ball used to be in the centre of the field and in its vicinity in most of the cases. It's also worth mentioning that the game turned out to be quite settled. Referee did not give any yellow card to any of the teams' footballers.

Locomotive is taking a team break with 22 points and with the 6th position on the league table. Levan Korghiladze's squad is going to rest for several days and the training process will be renewed afterwards.

In the match of the 18th round, which is due June 15, Loco will host the present leader of Erovnuli Liga – "Dinamo" Batumi.
more news