A Convincing Victory of Locomotive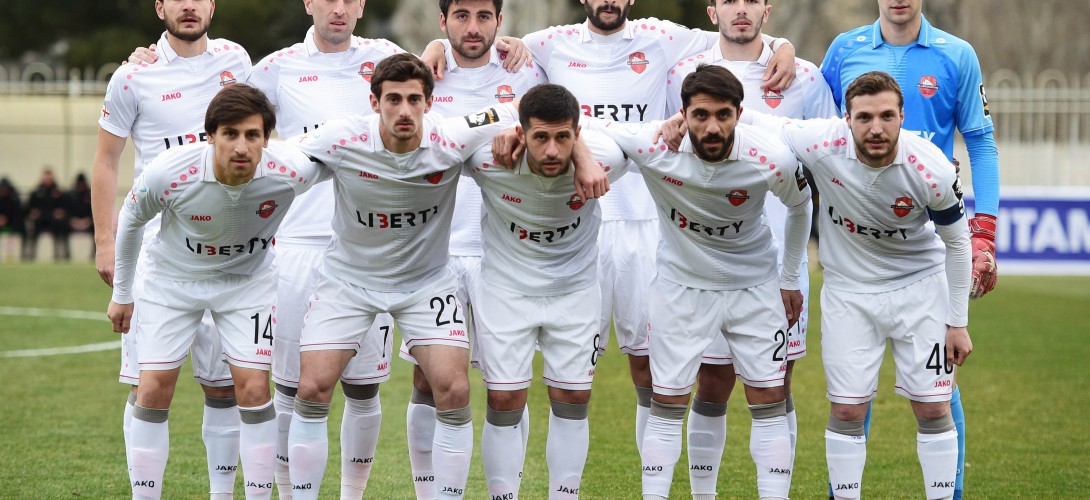 02/03/2019
A Convincing Victory of Locomotive
In a renewed season of Crystalbet Erovnuli Liga Locomotive hosted "Rustavi" of Rustavi. The score in the match was opened by the guest team, Zaza Tsitskishvii showed off at the 18th minute. In spite of this, Locomotive maintained its advantage and at the 34th minute, Davit Jiqia scored after receiving a pass from Davit Ubilava. Loco continued the strikes and at the end of the first half Rati Ardazishvili advanced the position of his team 2:1.

In the second half, Locomotive possessed an absolute superiority, which turned into two more scorings. At the 84th minute, Irakli Sikharulidze celebrated his comeback in the Georgian championship with a goal and promoted his team with two more goals. a substitute, Revaz Injgia, became the one who decided the final resulf of the match. At the 88th minute yhe young striker outclassed the defender and fixed the final score 4:1. Locomotive earned the first three points in an active. Locomotive is going to be a host team once more on March 5th, against the current champion, Saburtalo Tbilisi.

Locomotive: Buliskeria, Dzebniauri, Chanturia, Gureshidze, Kirkitadze (Kobakhidze 89), Gvalia (Samurkasovi 59), Shonia, Ubilava, Ardazishvili, Sikharulidze, Jiqia (Injgia 77).
more news