Two Matches Lost in Succession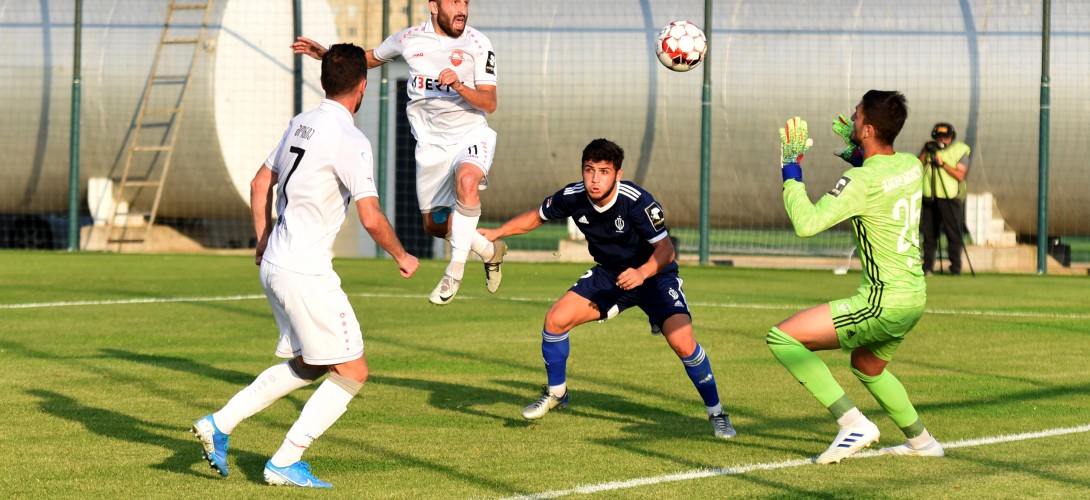 20/09/2019
Two Matches Lost in Succession
After the failure experienced against "Dinamo" Batumi in the previous round of the championship, 'Locomotive' has missed one more chance to gain points in Rustavi.
The Tbilisians took a good start and their superiority in terms of the game and triggering dangerous moments was obvious in the first half. Already in the first half, Beka Dartsmelia came to be one of the prominent players on the field. He has been the best in taking and cutting a ball.
Levan Korghalidze's team were scored for the first time already in the beginning of the second half. 6 minutes after that, "Locomotive" were left on field with 10 footballers. The referee of the match- Giorgi Vadachkoria showed a red card to Irakli Komakhidze. It was not the case of playing foul; After the consultation with the assistant referee, the referee took the footballer's words as an offense, which, of course, was protested by Komakhidze, however, the referee did not change his decision, obviously. At the 74th minute, after an unfortunate mistake made in defense, "Locomotive" were netted again and thus have worsened their position.
"Locomotive" had no other way- they had to attack with all the force. Dato Kirkitadze showed up on the field from the 63rd minute, and this was the moment when the door of the Rustavians was threatened by the winger of great pace. At the 81st minute Kirkitadze severed the field while carrying out a solo raid and netted in the door of Mamardashvili. Soon enough, he was given a very realistic chance to equalize the score, so was Ubilava. Unfortunately, our footballers could not do more and thus they left Rustavi without a point.
Rustavi 2:1 Locomotive
Locomotive: Buliskeria, Gureshidze, Chanturia, Komakhidze, Shonia, Dartsmelia, Gorozia (Andronikashvili 59), Makharoblidze (Shekiladze 76), Injgia (D. Kirkitadze 63), Sikharulidze
Scoring: D. kirkitadze (81)
Yellow Card: Makharoblidze
Red Card: Komakhidze
more news